NYU Tisch School of the Arts | Kanbar Institute of Film & Television
ABOUT FUSION
Celebrating Women in Film, Television, & New Media
FUSION 2020-2021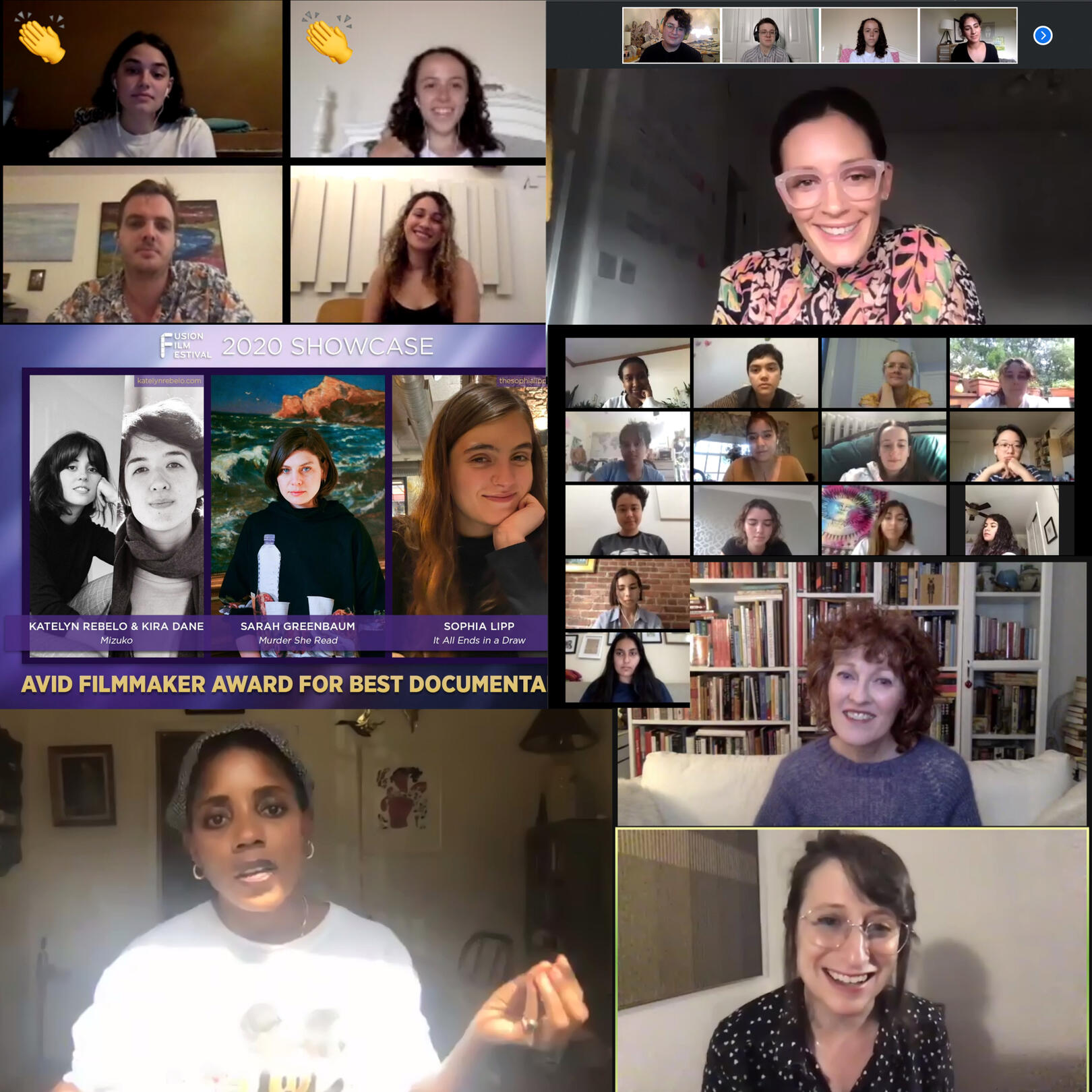 The Fusion Film Festival is New York University's premiere festival dedicated to celebrating women in film, television, and new media from student to icon. Founded in 2003 at Tisch School of the Arts by two students Emma Heald and Gina Abatemarco, Fusion has been passionately guided by Kanbar Professor Susan Sandler.Fusion offers programming throughout the school year, culminating in a three day spring festival of screenings, industry panels, master classes, retrospectives, networking events, and competitions in fourteen categories all focused on women's voices and work behind the camera. Fusion is proud to be an Allied Partner of the Sundance Institute's Women's Initiative. In the sixteen years since its launch, Fusion has attracted scores of accomplished artists and visionaries from across the industry including Melina Matsoukas, Reed Morano, Christine Vachon, Misha Green, Amy Sherman-Palladino, Kasi Lemmons, Lena Dunham, Janet Tamaro, Maria Zuckerman, Kelly Edwards, Amy Emmerich, Lauren Zalaznick to mentor and inspire the next generation of great storytellers.
LETTER FROM THE CO-DIRECTORS
Hello and Welcome to the 19th Fusion Film Festival!We couldn't be more thrilled to honor the powerful storytellers changing the entertainment industry today, from our panelists to finalists, team members, NYU students, faculty, and alumni. We are endlessly inspired by the resourcefulness and imagination that these storytellers have shown during this past year.Fusion is committed to celebrating diversity and intersectional feminism, as well as promoting meaningful mentorship. We are dedicated to bringing filmmakers together in solidarity to imagine and fight for a more just and equitable future for the arts. The industry being so open to innovation during these unpredictable times, we at Fusion take this as an opportunity to reflect, grow, and emerge as a more loving community.This past year we have had the privilege of showcasing many inspiring women and non-binary storytellers and their collaborators doing amazing work in the fields of film, TV, and new media. We have also had the honor of working with an extraordinary team of 85 individuals who everyday bring their creativity and vision to empower marginalized voices, support one another, and build a future where all experiences shape the stories we tell. We continue to be in awe of our team's remarkable dedication and ability to adapt to this year's challenges. We are so proud of what Fusion has done in the past as well as what we know it will continue to do in the future.We'd like to thank our fantastic sponsors, faculty judges, and industry judges, who have all given remarkable amounts of their time, energy, and resources to the festival. We would also like to thank our wonderful and extremely hard-working faculty advisor, Susan Sandler, who is making powerful positive change in the industry in her own right. Susan passionately guides us in our work, and we would not be where we are today without her.We hope that you enjoy every moment of this festival, and we thank you for being a part of Fusion's legacy. There are no good or bad times to fight for equality, although moments such as the one we are all in now can reveal the need as clearly as ever. Never lose hope that we can and will continue to fight for each other.With love and gratitude,
The Co-Directors
Mia Dixler, Nina Leitenberg, and Roni Polsgrove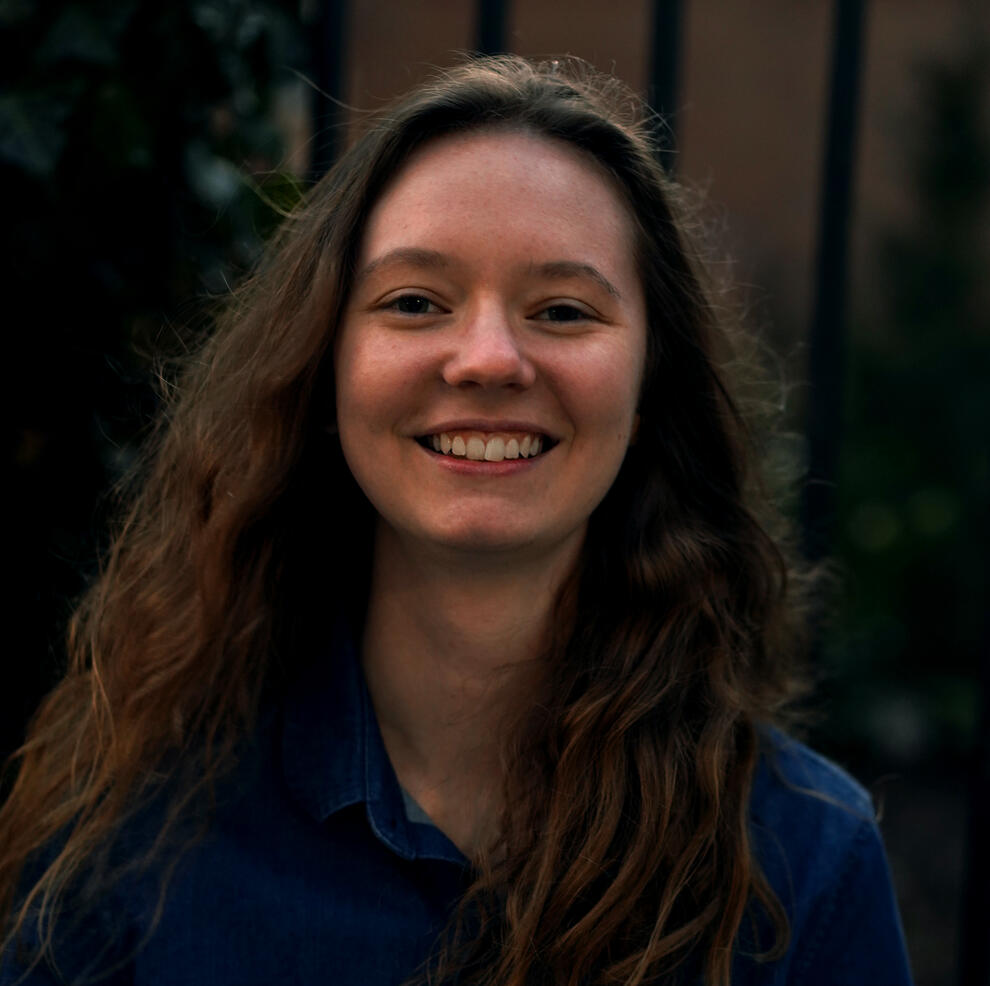 Nina Leitenberg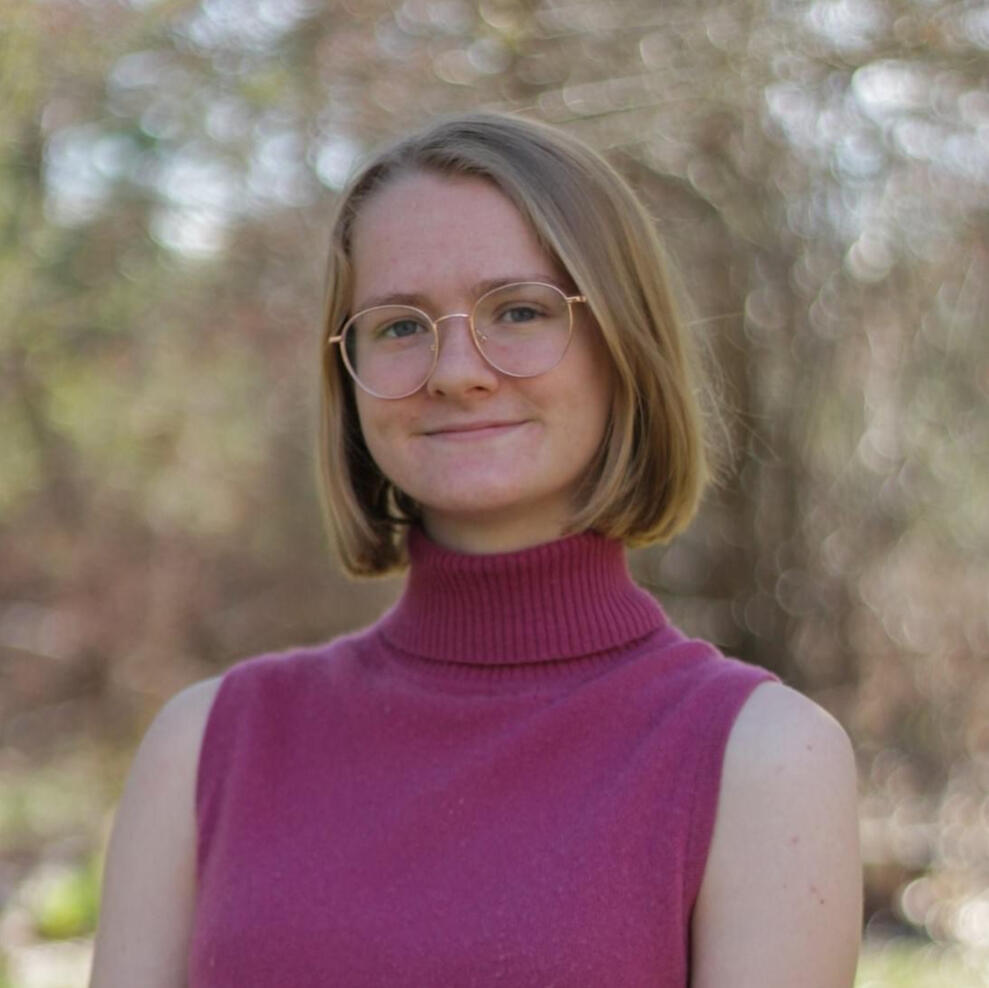 Roni Polsgrove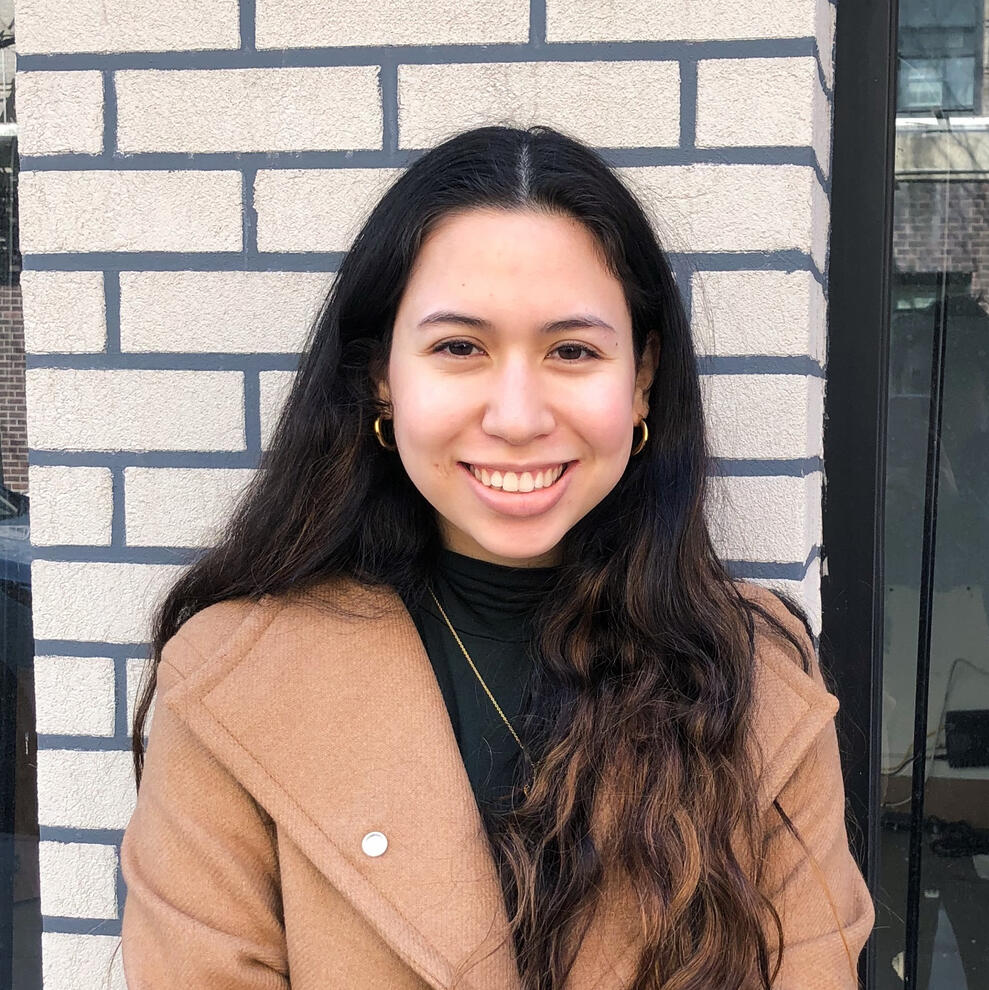 Mia Dixler
NOTE FROM DEAN
ALLYSON GREEN
Each year I'm filled with honor to celebrate the Fusion Film Festival and its momentous impact on diversity and intersectional feminism within the film and television industry. Now in its 19th year, the festival continues to shape the current and future arts landscapes by envisioning a more equitable and inclusive community. I'm deeply grateful to Susan Sandler, a member of the Kanbar Institute faculty, and former students Emma Heald and Gina Abatemarco who 19 years ago sought Susan's support in cultivating year-round programming recognizing the work of women in film. Especially in a pandemic year, Susan's guiding force has spearheaded Fusion's mission and helped it evolve into the virtual space.One of the Fusion Festival's hallmark moments is its Woman of the Year celebration, and I'm excited to honor Issa Rae as this year's recipient. Issa is best known as the creator, writer, and actress behind the show Insecure, one of today's most incisive and powerful representations of Black women on screen. The show, which is partially based on Issa's acclaimed web series Awkward Black Girl, has since gone on to receive multiple Emmy and Golden Globe nominations. We're thrilled to recognize Issa and have her lead a masterclass during this year's weekend of programming!I offer my thanks and appreciation to Fusion 2021 Co-Directors Veronica Polsgrove, Mia Dixler, and Nina Leitenberg, as well as the entire team of volunteers who worked hard to organize this festival's full slate of programming in this most unusual of years. Your work is crucial to the representation of women in the arts, and we're incredibly proud of the work you're doing here at Tisch and beyond!Allyson Green
Dean
NOTE FROM ASSOCIATE
DEAN MICHAEL BURKE
It is an honor to write in support of Fusion Film Festival, founded by undergraduate students Gina Abatemarco and Emma Heald in 2003. Fusion has been a vital part of Film & TV since the beginning, but that has never been more true than this academic year, the nineteenth year of Fusion, and the first when our study body could not gather together on campus. Their work to celebrate diversity and intersectional feminism and to provide mentorship opportunities for current students is more critical than ever as we work to dismantle systems of inequity in the industry, on campus, and in our society as a whole.Led by their faculty advisor, Susan Sandler, this year's group of co-directors built a network of eighty-five student volunteers from thirteen different departments. Seniors Mia Dixler (DDW '21), Nina Leitenberg (UGFTV '21), and Roni Polsgrove (UGFTV '21) have worked successfully to build a more loving community even as we all faced the isolation of the past year. Their efforts resulted in incredible programming like Fusion Stays Home with Lulu Wang, Olivia Milch, Janicza Bravo, and more. Though their 2020 festival was disrupted, Fusion presented the 2020 Woman of Year award to Eliza Hittman, and will present the 2021 Woman of the Year award to Issa Rae.When we are on campus, Fusion's work and impact is highly visible inside Tisch, whether it's the volunteers' matching t-shirts, the signage announcing their incredible events, or the student members who speak of their work with such pride. The annual excitement that coincides with the festival speaks to the enthusiasm with which the community donates time, funding, and space to one of the most anticipated events of the year. That Fusion has been able to hold its community together and continue its high-quality programming during this "remote" year is testimony to the dedication of all its members, and to their understanding that progress is made through community. As ever, Fusion's commitment to the advancement of women as well as other underrepresented communities reminds us all of our responsibility to promote positive change here and outside NYU.This year, in addition to a Masterclass with Woman of the Year Issa Rae, the April festival will feature a Distribution Masterclass with Mia Bruno of Fourth Act Film and a documentary panel with Fusion alum Iyabo Boyd, founder of Brown Girls Doc Mafia, as well as other accomplished women filmmakers. The culminating livestream will be the Fusion Showcase and Award Ceremony honoring current students and alumni across eleven categories.Fusion has moved online for 2021, but its commitment to highlighting the work of women remains integral to Tisch. I am proud to support this annual event and look forward to when we can all celebrate in person again. Until then, I want to offer my thanks and gratitude to everyone who works to make Fusion possible this and every year.Sincerely,
Michael Burke
Associate Dean of the Maurice Kanbar Institute of Film and Television
FROM OUR FACULTY ADVISOR, SUSAN SANDLER
---
A particularly joyful year, as Fusion alumni return to mentor and share their beautiful and powerful work and lead us forward!much loveSusan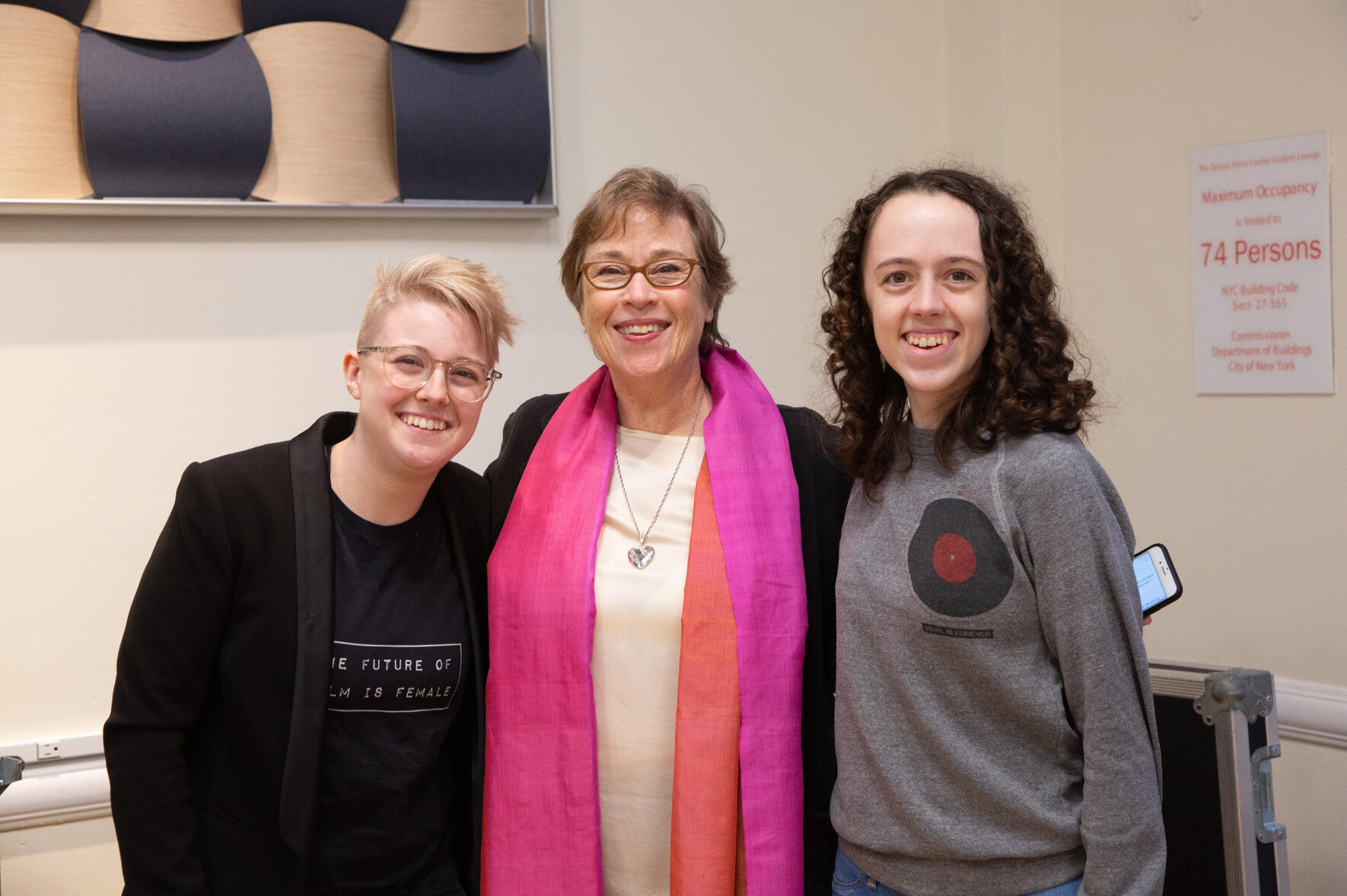 Fusion's faculty advisor Susan Sandler with 2020 co-directors Jori Johnson and Bernie Torres
MEET THE TEAM!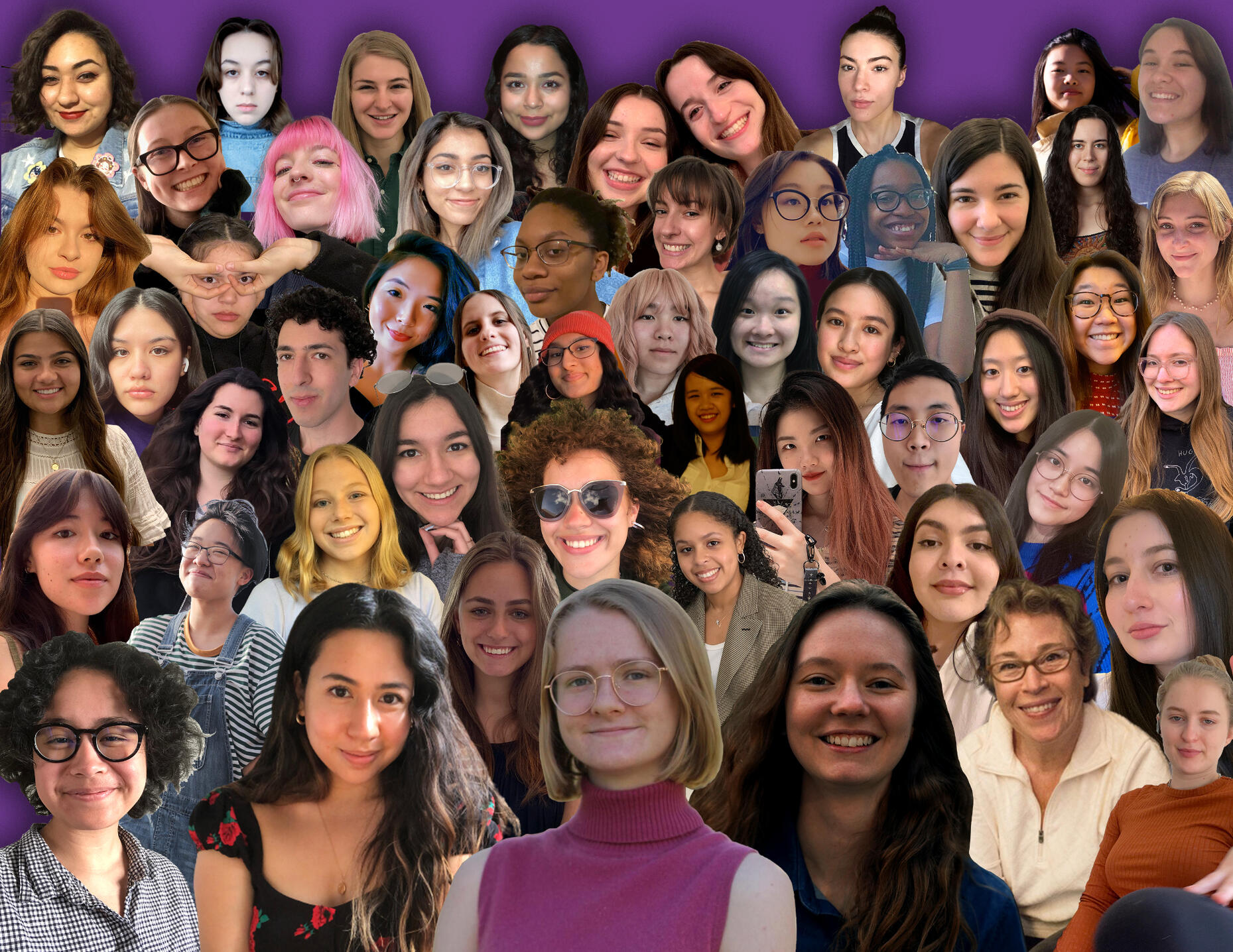 Faculty Advisor
Susan SandlerCo-Directors
Nina Leitenberg
Roni Polsgrove
Mia DixlerAssociate Directors
Kitty Bailey
Sequoia Sherriff
Juliet AdelmanAlumni Relations
Juliet Adelman
Capri CobleDesign
Nina Leitenberg
Yolanda ZhangEditorial
Kalliopi Magnis
Allegra LicciFinance
Saachie Bhandari
Alexander ZinnPodcast
Roni Polsgrove
Nina Leitenberg
Photo/Video
Sophie Hiller
Kitty Bailey
Jillian RocheProduction Management
Tiana Cantu
Caroline Cox
Sara BartelTech Advisement
Ayesha KhanPR
Hannah Qin
Katrina ChenProgramming
Olivia Pratt
Elizabeth CrawfordSponsorship
Mia DixlerSubmissions
Roni Polsgrove
Lucy Walkowiak
Sequoia SherriffMarketing
Keara Sullivan
FULL TEAM ROSTER
Alumni Relations
Molly Scharlin Ben-Hamoo
Cathy Chen
Joyce Yi
Elizabeth Kurtz
Juliette Ho
En Chyi Goh
Camila RodriguezEditorial
Avery Hendrick
Mackenzie Packer
Kendal Ritchey
Alexia TowleFinance
Jessica BuMarketing
Chandler Crump
Helen Cao
Lijie Xie
Paola Toro
Ella ParkTech Advisement
Lucy Kocharian
Design
Shutong (Kiwi) Liu
Kathy Jia
Eunice KimProduction Management
Olivia Oweyeung
Kearin Coonan
Adora Zhang
Lexi Pang
Ella Friedman
Alicia Qian
Mia Karle
Rebekah Strauss
Caroline Melchi
Jadin Leon
Lilly Du
Miranda Soong
Rachel Goodman
Kathy Holbrooke
Tiffany Wan
Chloe RomanSubmissions
Julia Blauvelt
Nicole Gontaryk
Sofia Sierra Garcia
Photo/Video
Fiona Kane
Amanda Gomez
Kelly Han
Katherine Woloson
Martina Di Licosa
Yasmin Madrigal
Keya Saxena
Adriana GuevaraPodcast
Schuyler Barefoot
Carly Kline
Maya Gavant
Sam Whitley
Aspen NelsonProgramming
Carolin Steilner
Ling Qu
Kristen Monteverde
Lynette UrbinaSponsorship
Diane Wang
Clint Pang
THANK YOU TO OUR SPONSORS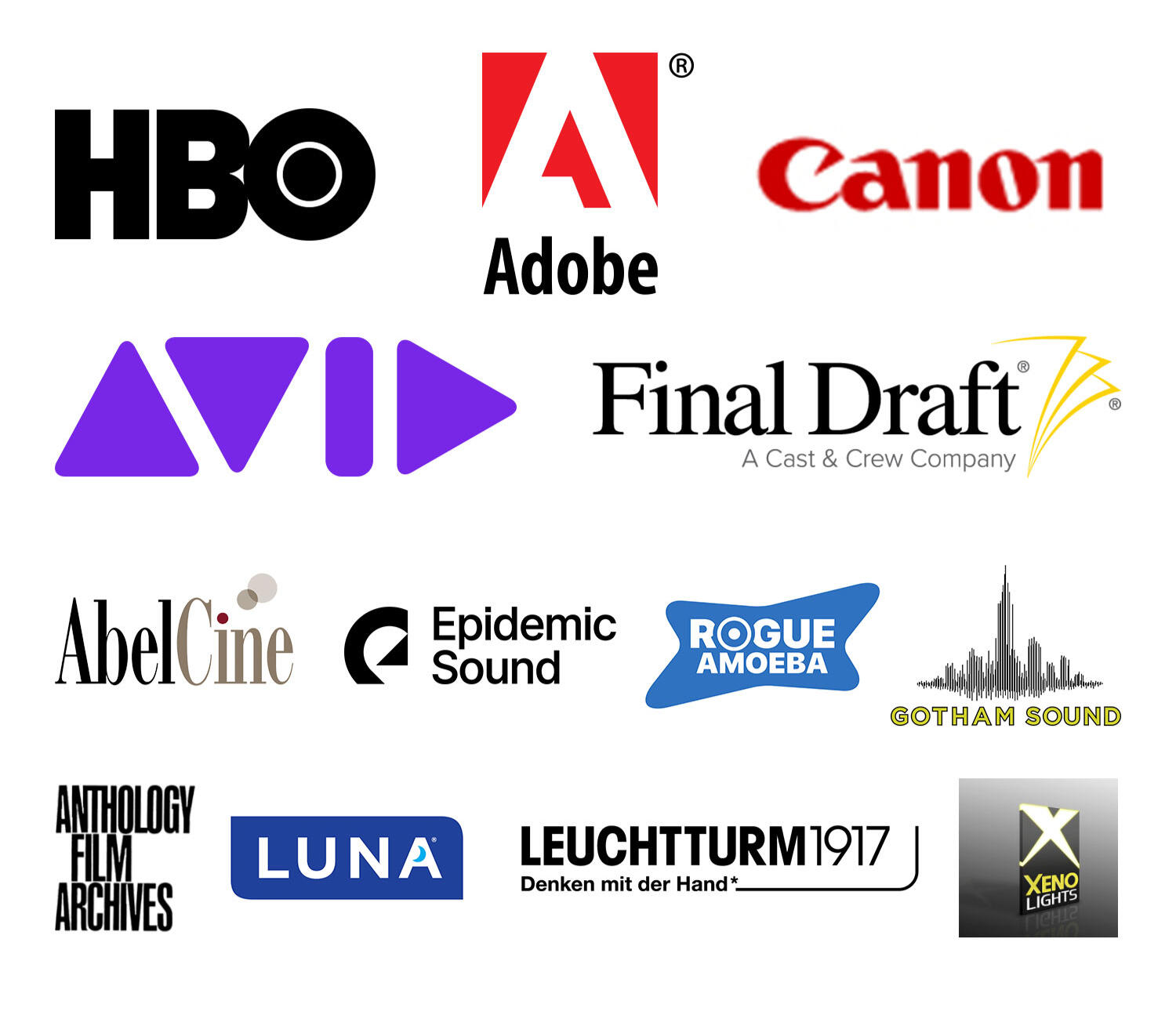 ---
HBO, Adobe, Canon, Avid, Final Draft, AbelCine, Epidemic Sound, Rogue Amoeba, Gotham Sound, Anthology Film Archives, Luna, Leuchtturm1917, Xeno Lights
THURSDAY, APRIL 1 • 8PM ET
---
DISTRIBUTION MASTERCLASS WITH MIA BRUNO
Using active projects in the pipeline by Fusion alumni Gabriella Moses, Emory Parker, & Denise Zhou as case studies!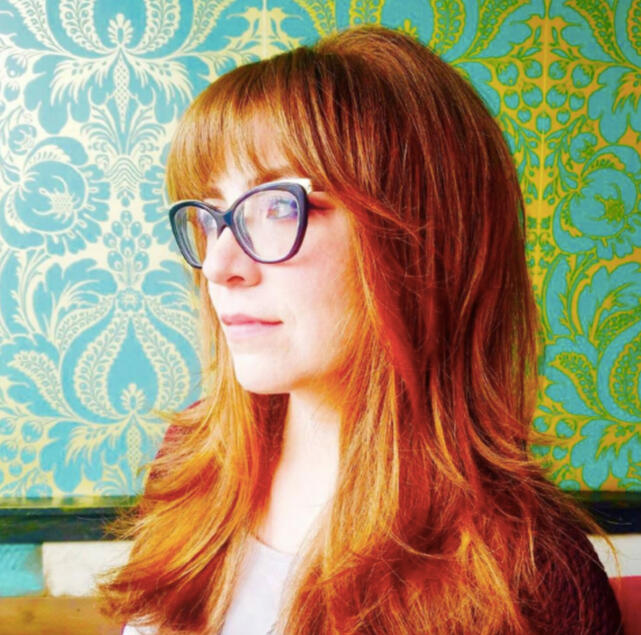 MIA BRUNO
---
Mia Bruno combines an intricate knowledge of film distribution and sales with a skill for innovative and effective marketing strategies. Mia works with filmmakers and content-creators as a distribution strategist and grassroots marketer/impact producer, marrying a nuanced understanding of the marketplace with creative campaigns designed to connect with audiences meaningfully. Some of her recent work include Shalini Kantayya's CODED BIAS, James Cameron's THE GAME CHANGERS, and Netflix's THE GREAT HACK. Mia has worked with film organizations Cinereach, IFP, and DOC NYC, consults on content strategy for brands like AAA and Meow Wolf, and currently works with New York's Metrograph theater on marketing and distribution.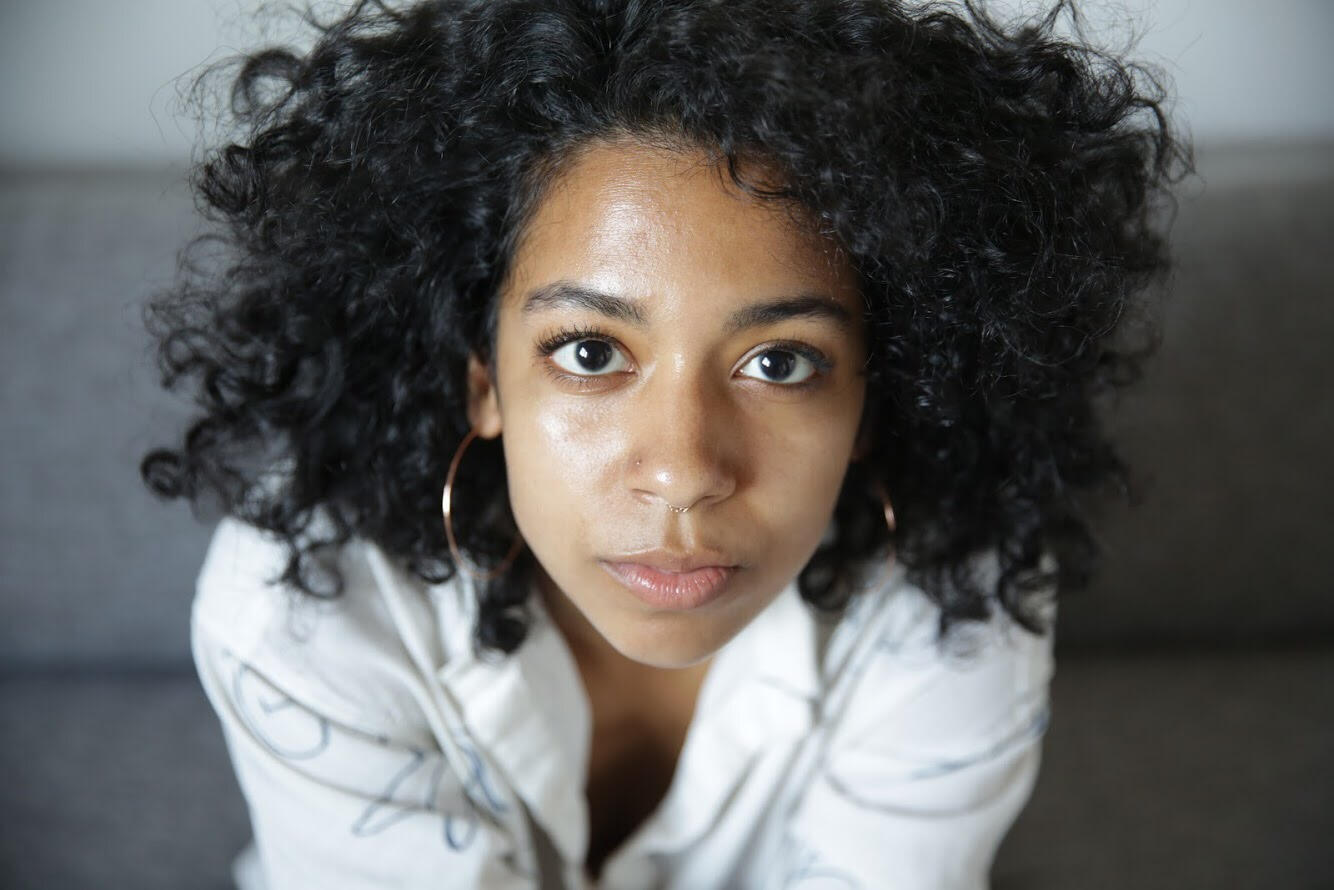 GABRIELLA MOSES
---
Gabriella A. Moses is an award-winning director, writer, and production designer based in Brooklyn, NY. Gabriella was selected by the Hispanic Coalition of NY as one of their 2015 Rising Latino Stars. She also served as a Shadow Director for the 2015 ABC Diversity Showcase. Her work has received support from 2016 Sundance Institute's Creative Producing Lab, the 2017 NYWIFT "From Script to Pre-Production" Workshop, 2018 Sundance Screenwriter's Intensive, 2018 Tribeca Film Institute All Access Lab and 2018 Gabriel Figueroa Film Fund program. She most recently was a TFI x Chanel Through Her Lens Fellow. Principal photography on Leche is scheduled for summer 2021. She believes in sharing stories with underrepresented protagonists that test viewer's perceptions of identity and their imaginations.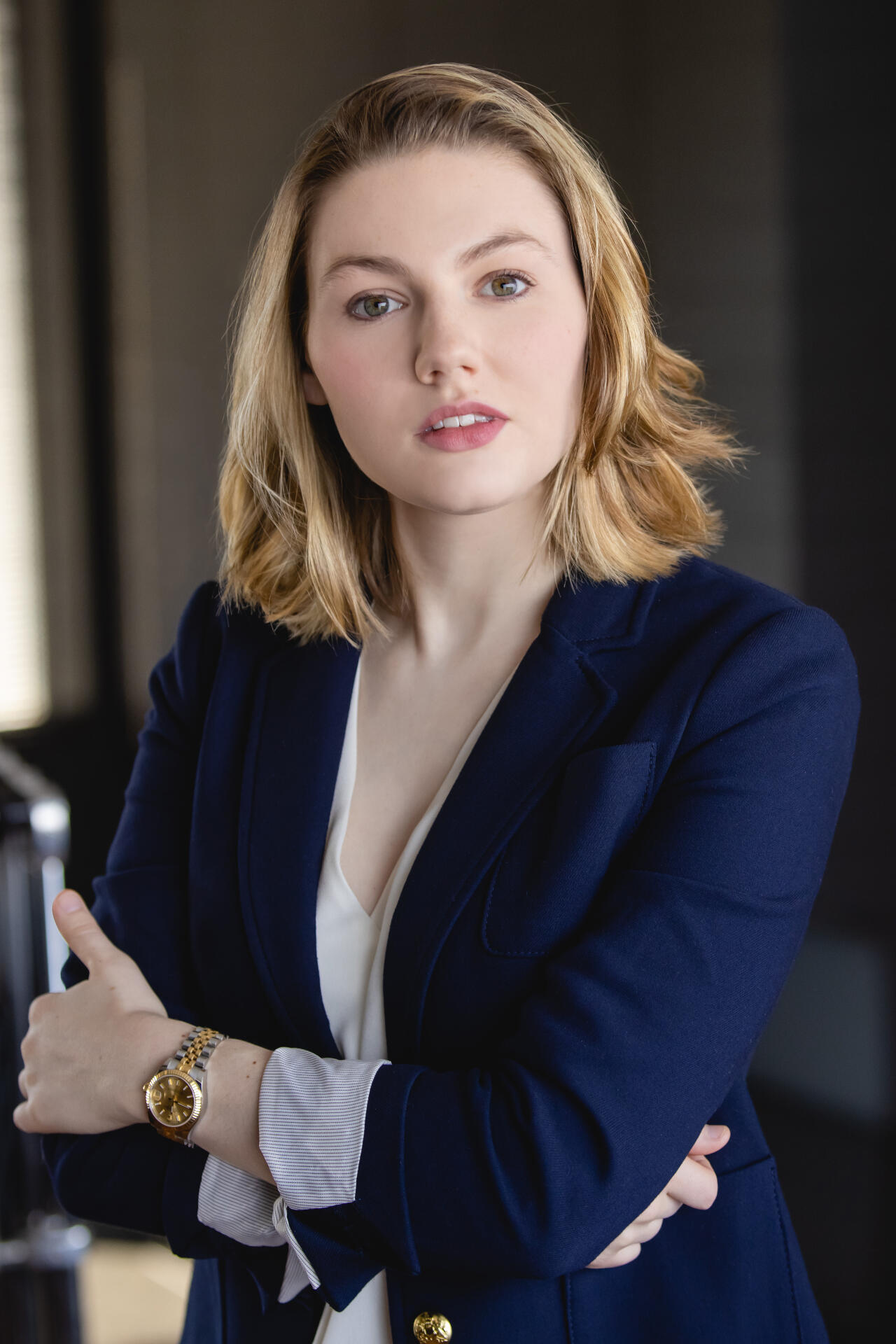 EMORY PARKER
---
Emory Parker is an NYU Tisch graduate and proud recipient of the Horizon Award founded by Cassian Elwes, Christine Vachon, and Lynette Howell Taylor. Her work has been featured in TimeOut, The New York Post, Billboard, and in countless festivals worldwide. In 2017, Emory founded Blue Slate, a production company that brings queer, female-driven stories to the forefront. Since being named a winner of the Governor's #NewYorkTough PSA contest and a finalist in the Curbside Shorts Film Challenge sponsored by ReFrame, Women in Film LA, and IMDB Pro, Emory has been producing content for companies like NASDAQ and Condé Nast, as well as working on several of her own creative projects.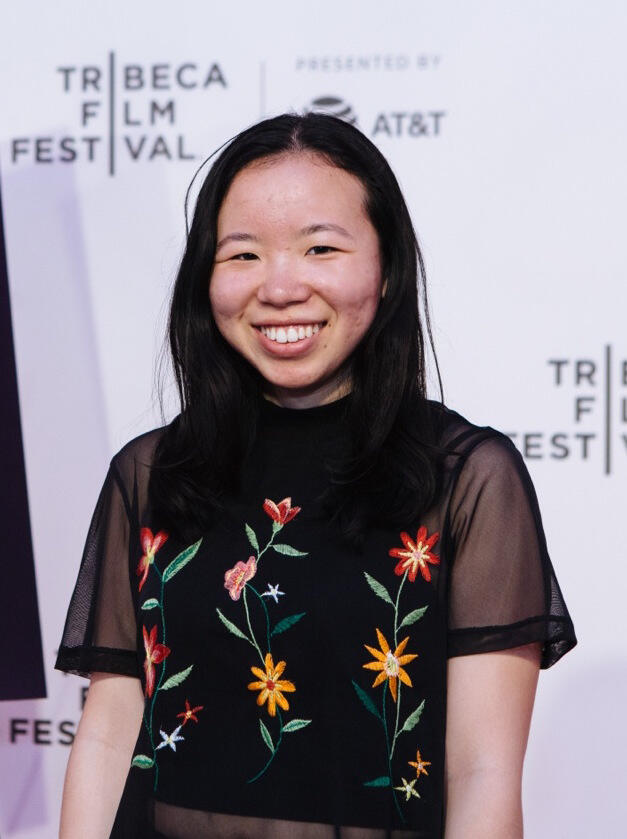 DENISE ZHOU
---
Denise Zhou is a CA-raised, NYC-based filmmaker. Since graduating from Tisch in 2019, she has been working at Soledad O'Brien Productions, a documentary development & production company. Her previous films have screened at Tribeca Film Festival and she recently worked as an Assistant Editor on Lulu Wang's The Farewell. Denise is passionate about centering BIPOC voices through storytelling and cultivating community spaces that resist systems of power.
SATURDAY, APRIL 3 • 8PM ET
2021 AWARD CEREMONY
Watch all finalist films in the VIMEO SHOWCASE, streaming March 27 - April 10!
---
FINALISTS
---
Undergraduate Film
How to Raise a Black Boy (Winner)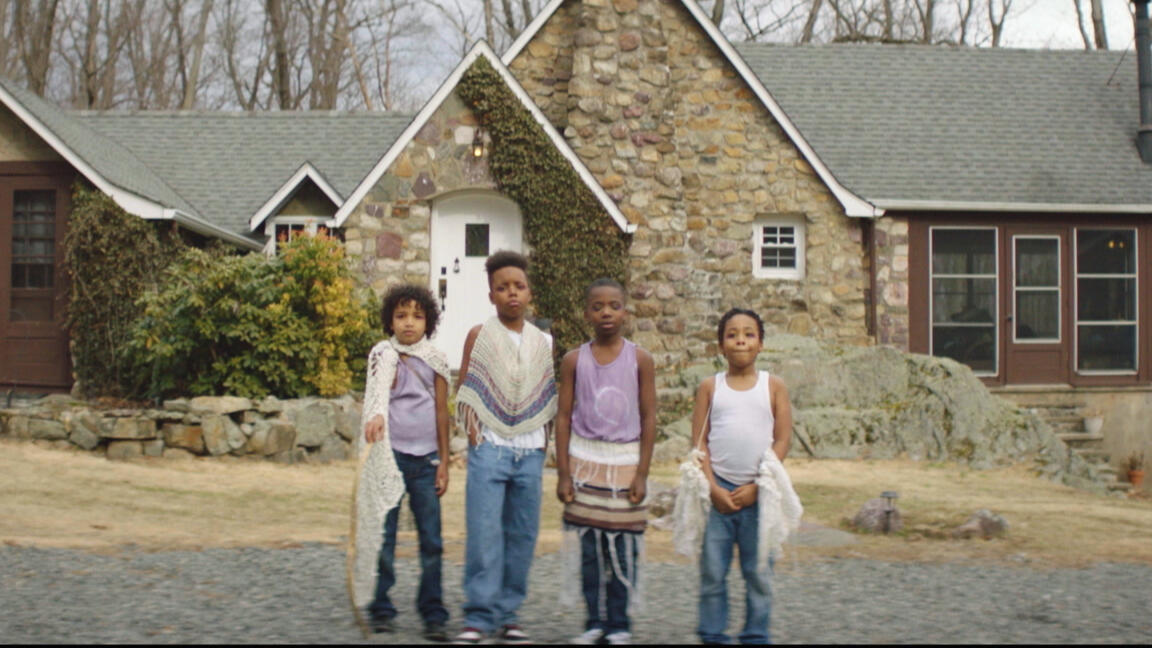 An experimental fairytale dedicated to the modern black boy, in which four boys disappear one night, as many black boys do, and find themselves on a fantastical journey to break the curses of black boyhood.
Director: Justice Jamal Jones
@justicejamaljones
Pure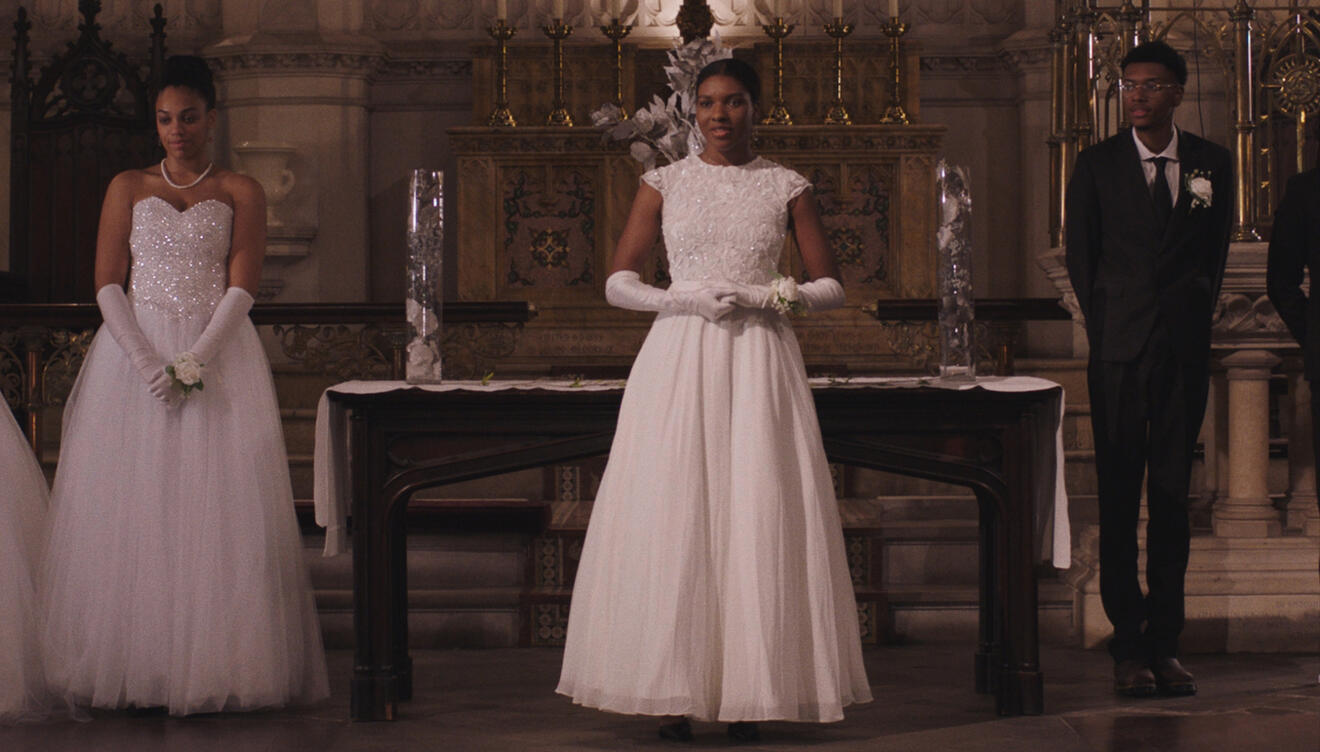 On the eve of her cotillion ball, a young Black girl grapples with her queer identity and questions her purity.
Director: Natalie Jasmine Harris
DP: Khalea Ross Robinson
@nataliearising (IG)
@filmxnatalie (Twitter)
nataliejharris.com
purethefilm.org
Breastmilk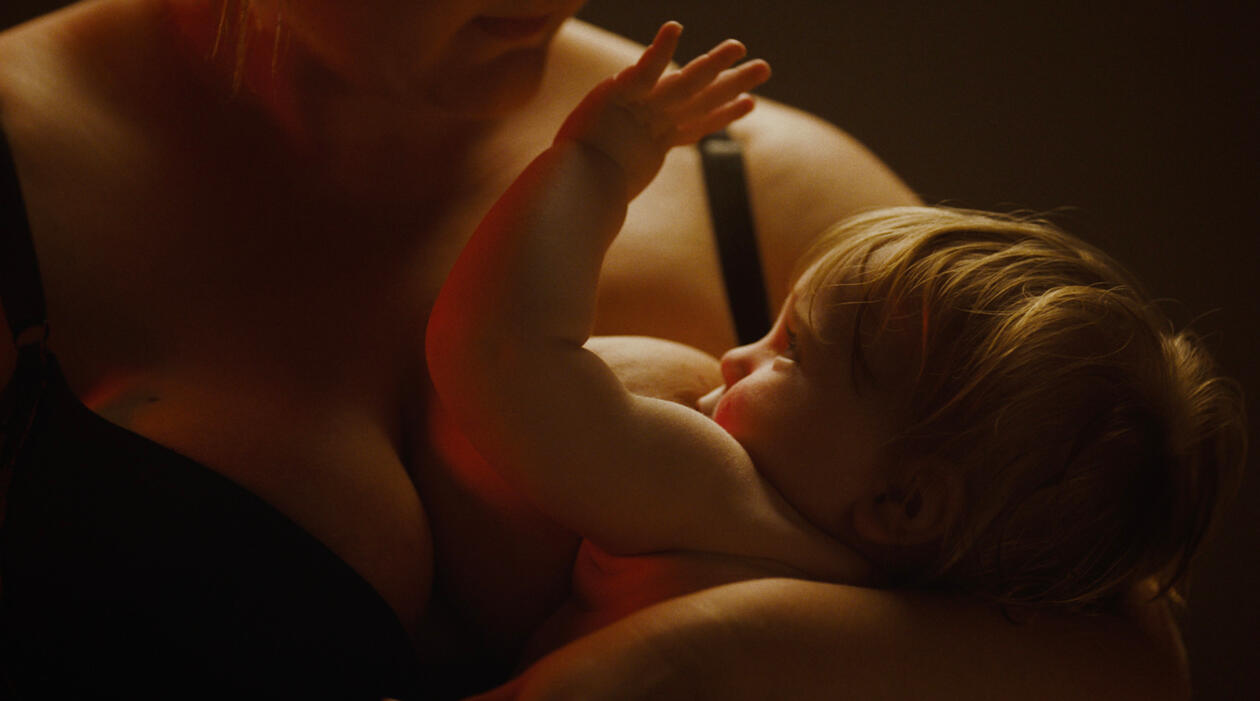 Breastmilk follows a mother daughter duo as they consider the reality that Dana isn't Kat's biological mother.
Director: Roxy Sophie Sorkin
@roxyssorkin
Graduate Film
Bambirak (Winner)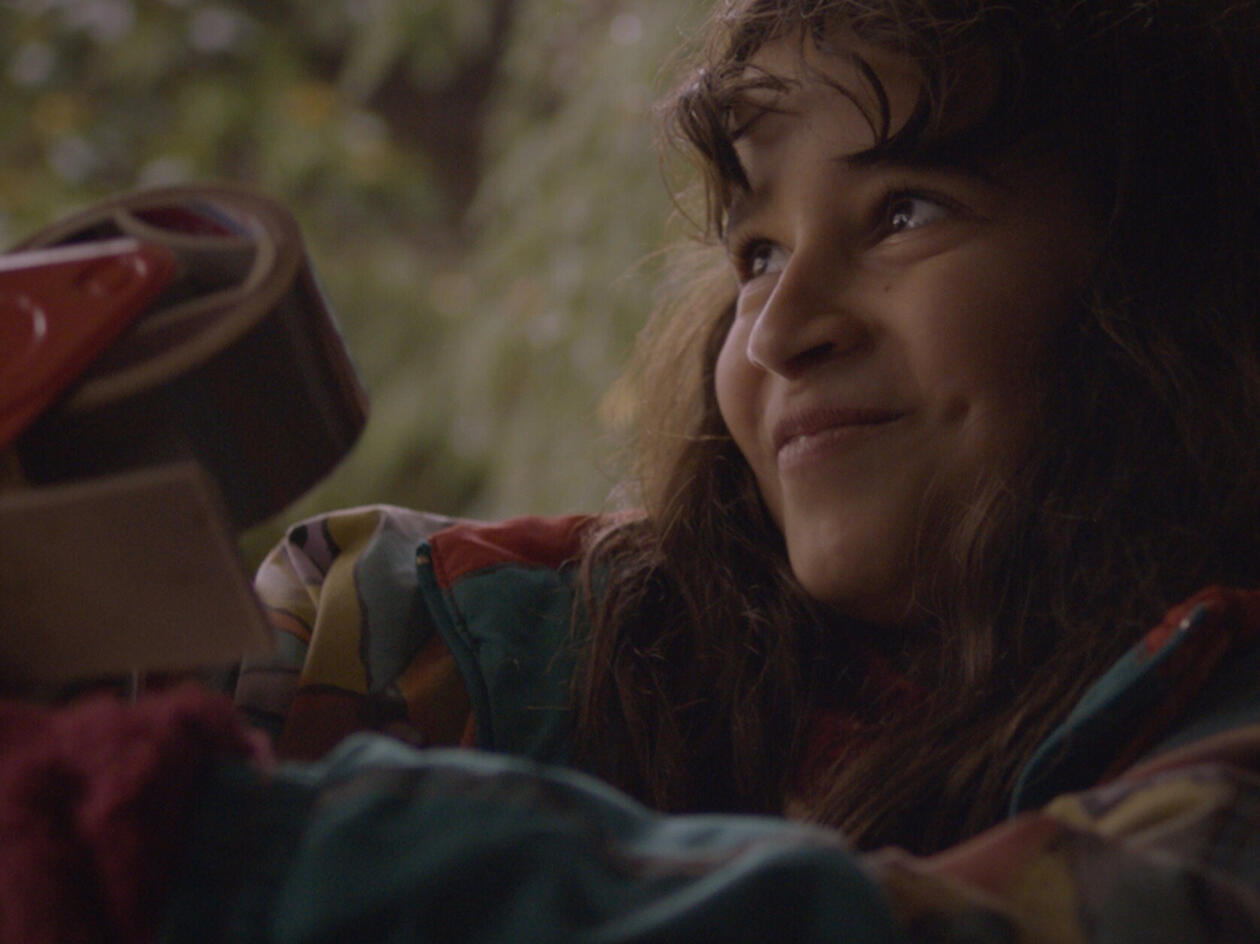 When Kati stows away in her father's truck, Faruk must juggle his responsibilities as a single dad while holding down his first job in a new country. As their relationship deepens, a brush with covert racism tests their bond.
Director: Zamarin Wahdat
DP: Lorena Durán
@zamarinwahdat
zamarinwahdat.com
Little Sky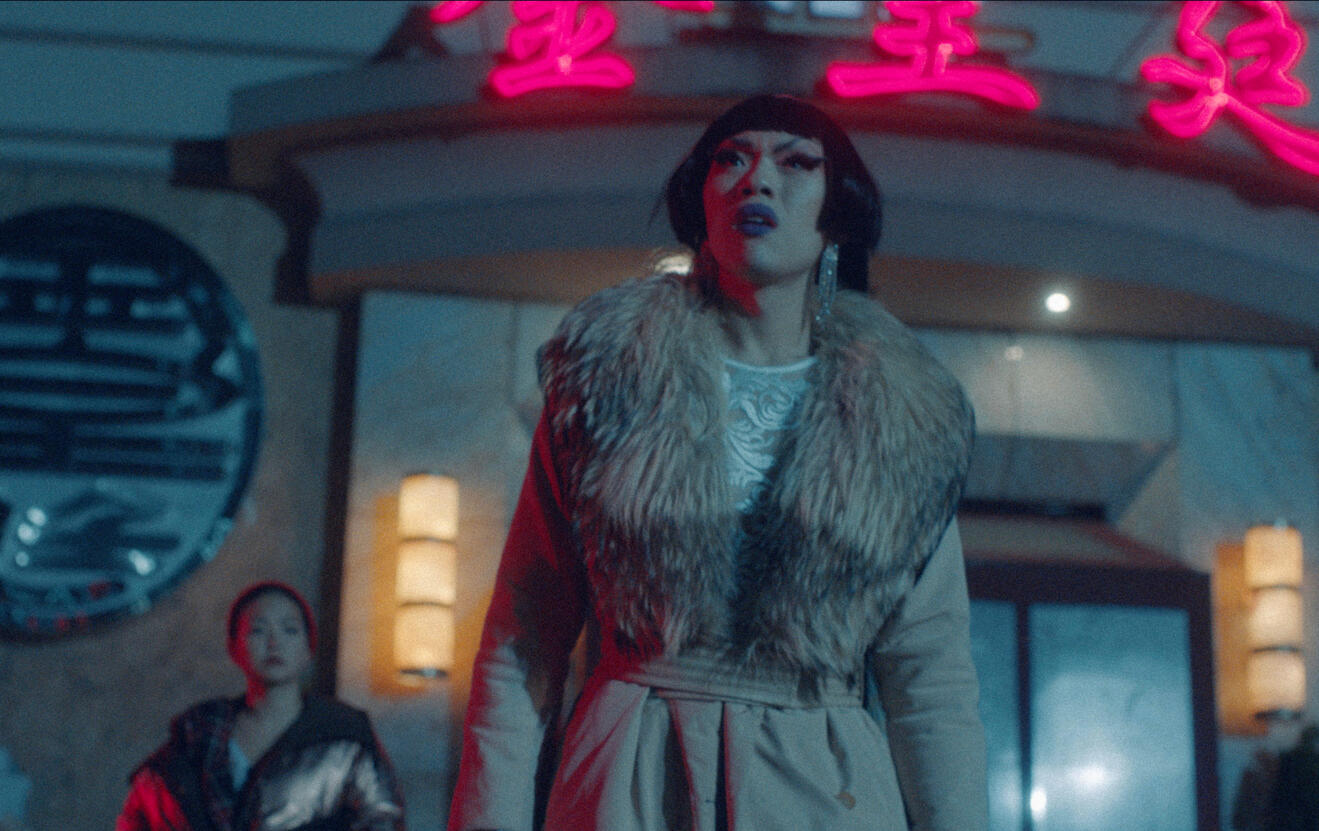 A non-binary Chinese-American drag queen returns to their hometown to confront their estranged father about the childhood memories that continues to haunt them.
Director: Jess X. Snow
DP: Zamarin Wahdat
@jessxsnow
The Trucker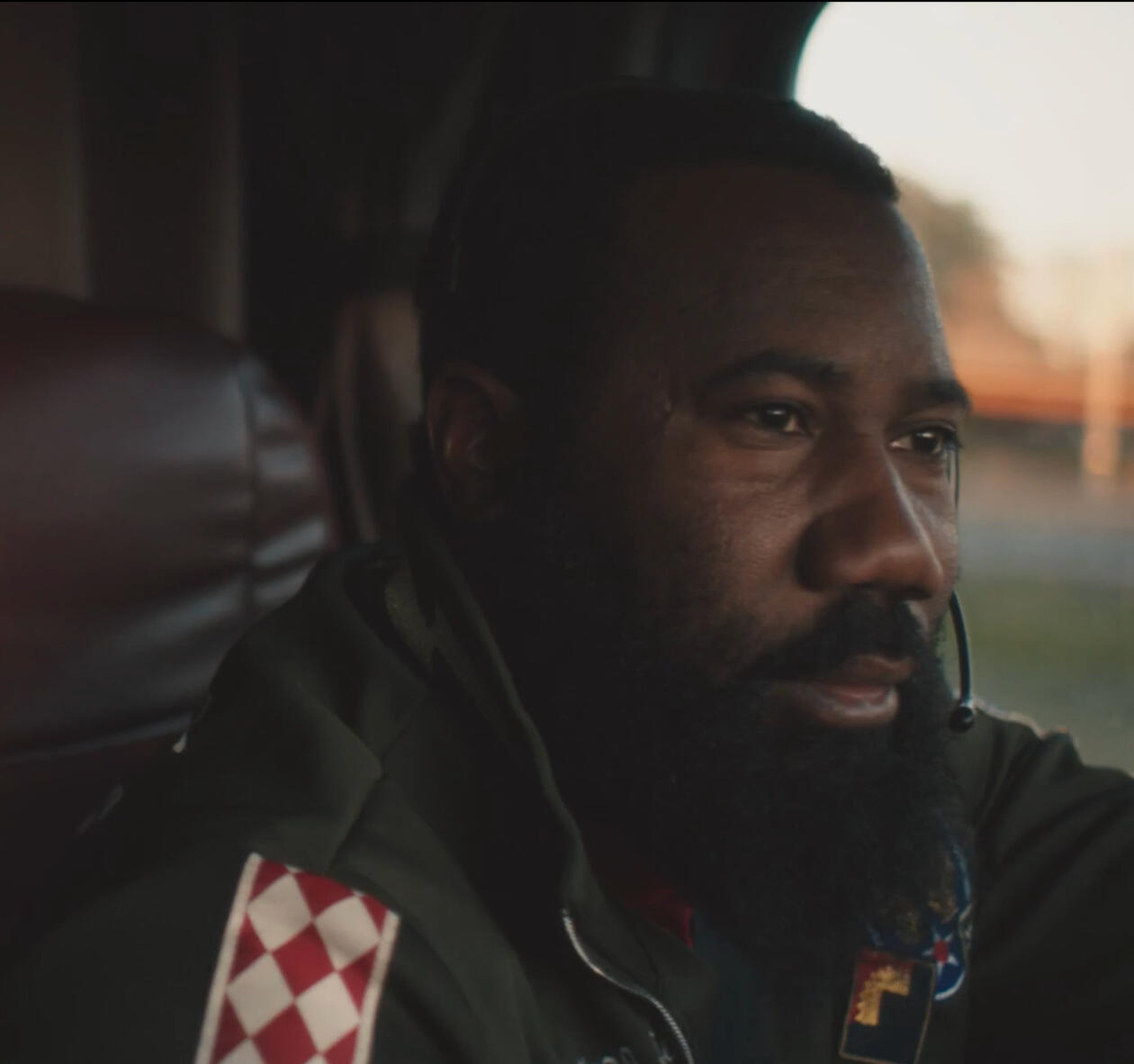 An immigrant truck driver makes his way home across the American Midwest.
Director: Raven Johnson
DP: Lorena Durán
Beautiful (Winner)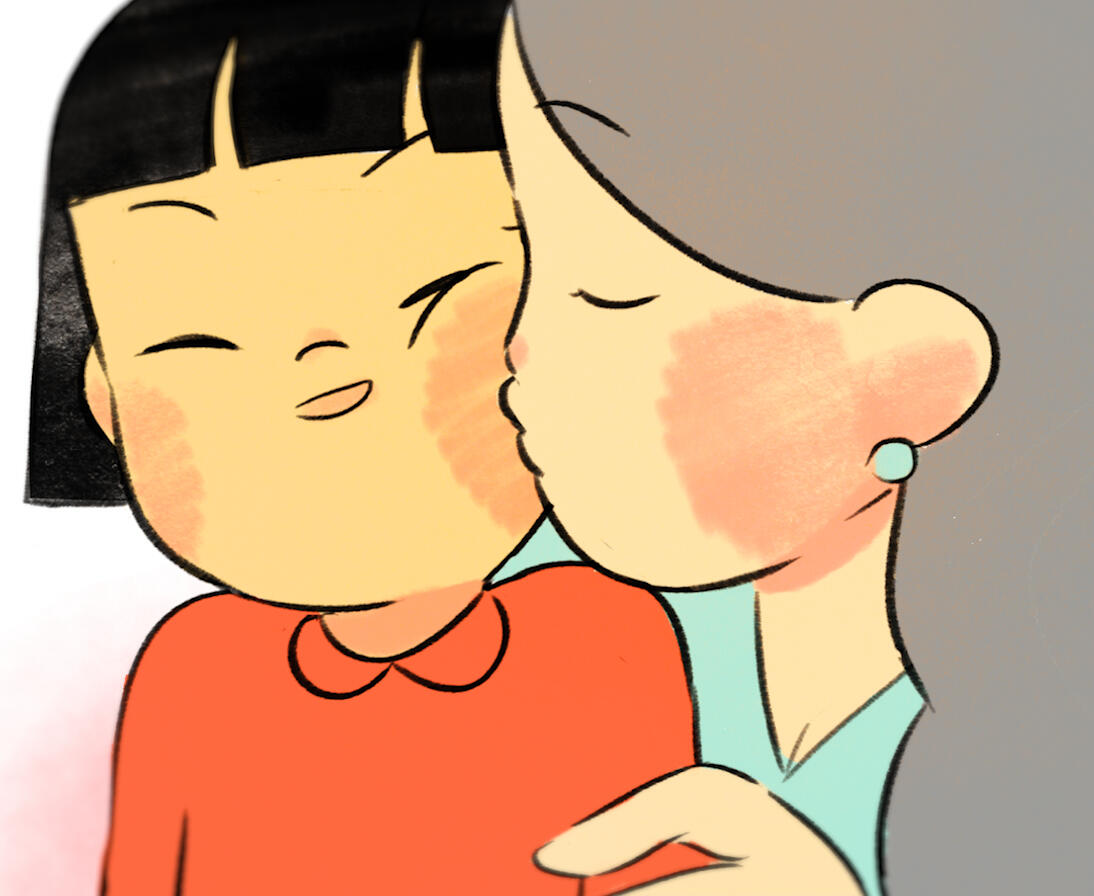 A teenage girl reckons with love and loss as her mother battles a dangerous disease. A story about the enduring bond between mothers and daughters, Beautiful explores the transformative power of resilience.
Director: Mulan Fu
@mulan.fu
mulanfu.site
0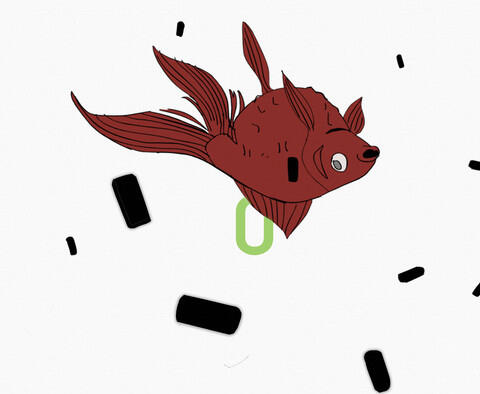 The film "0" is the director's reflection on addiction. It portrays how a young man's desire to win deteriorates and distorts him. The more he attempts, the less he becomes. Everything circles back to 0.
Director: Anna Wang
@nana_07190_
How Small!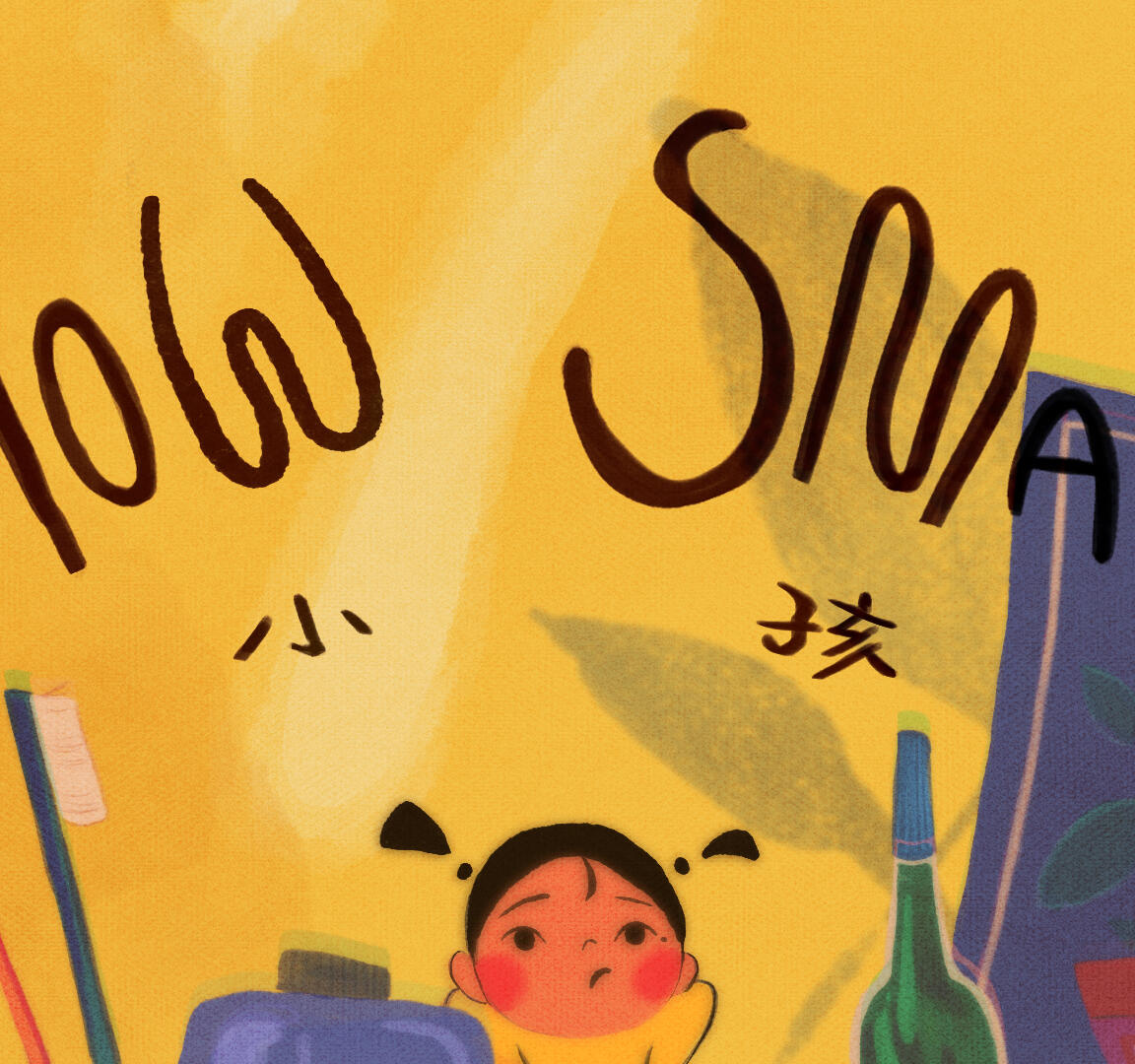 A young woman reminisces about her deceased grandmother, whose volatile personality troubled and confused her as a child.
Director: Charlene Xu
@charlene_xxu
charlenexu.art
Winner (Winner)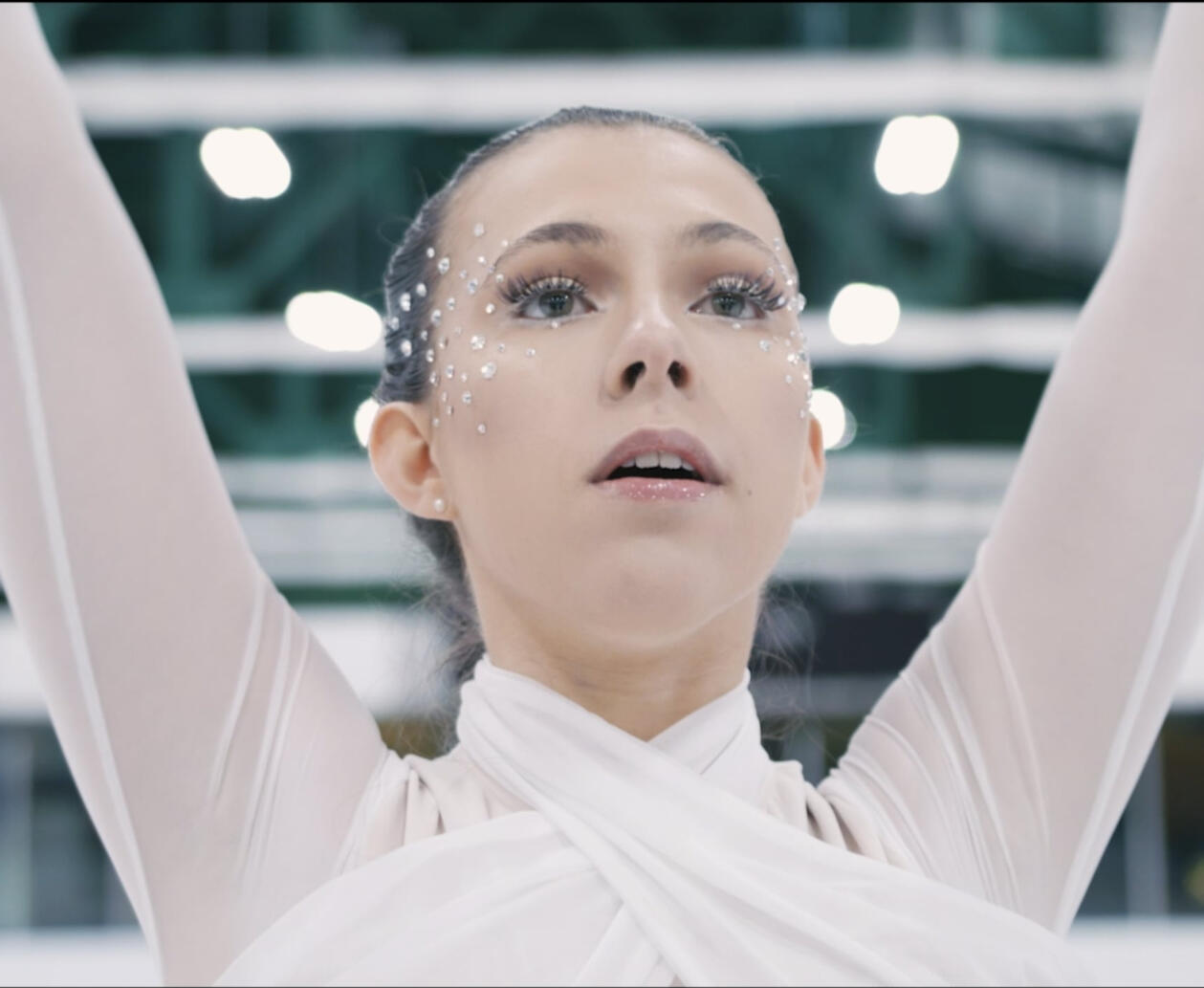 A former figure skater is reminded of her past and must save face while
met with all the emotions she had previously suppressed.
Director: Megan Winkelmann
DP: Grace Piasecki
@megwink
Monster Match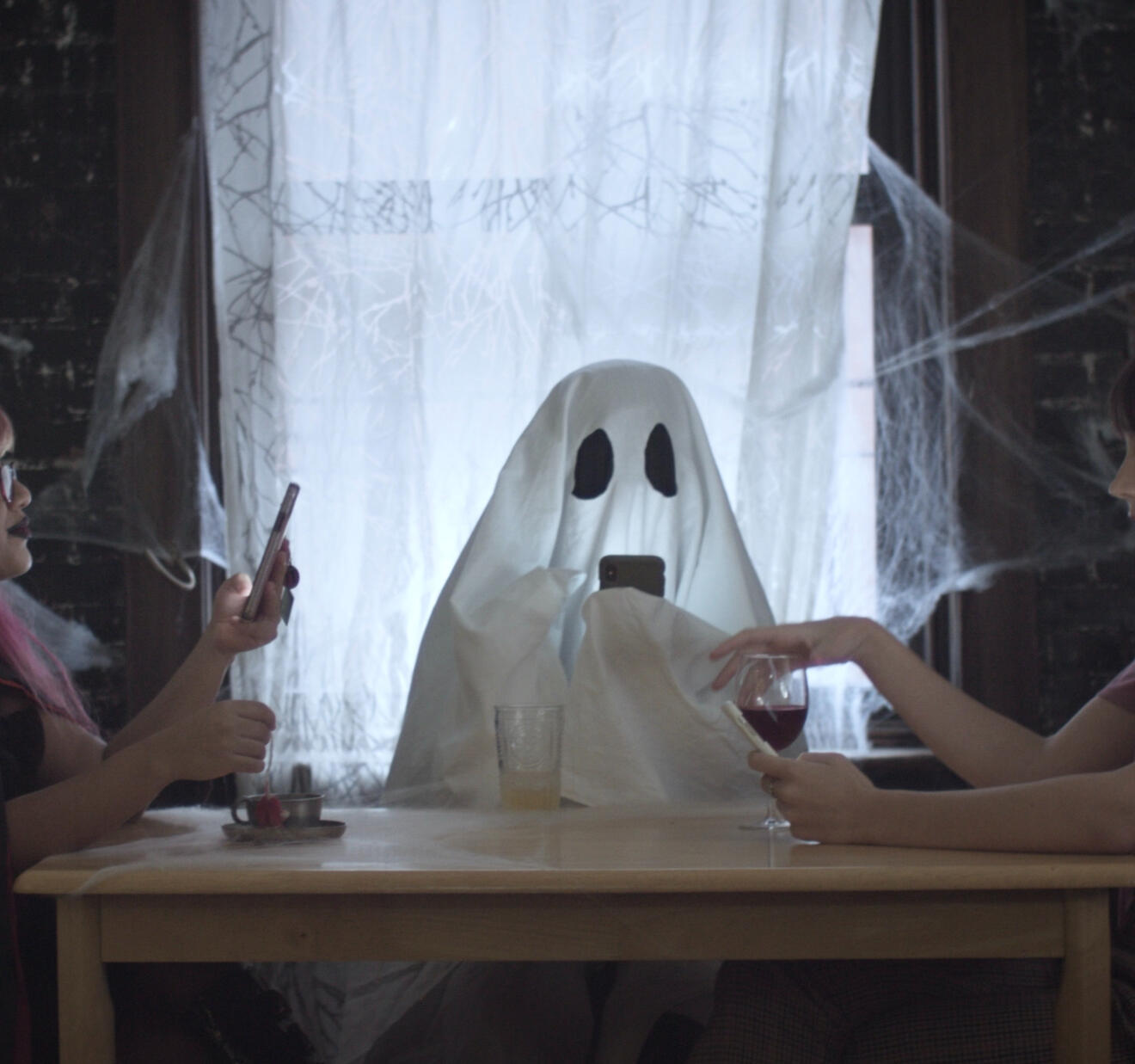 A lonely sheet ghost and it's spooky flatmates seek love: will they find it?
Director: Moby-Josefine Pavlow
@mobywithoutthedick
Apple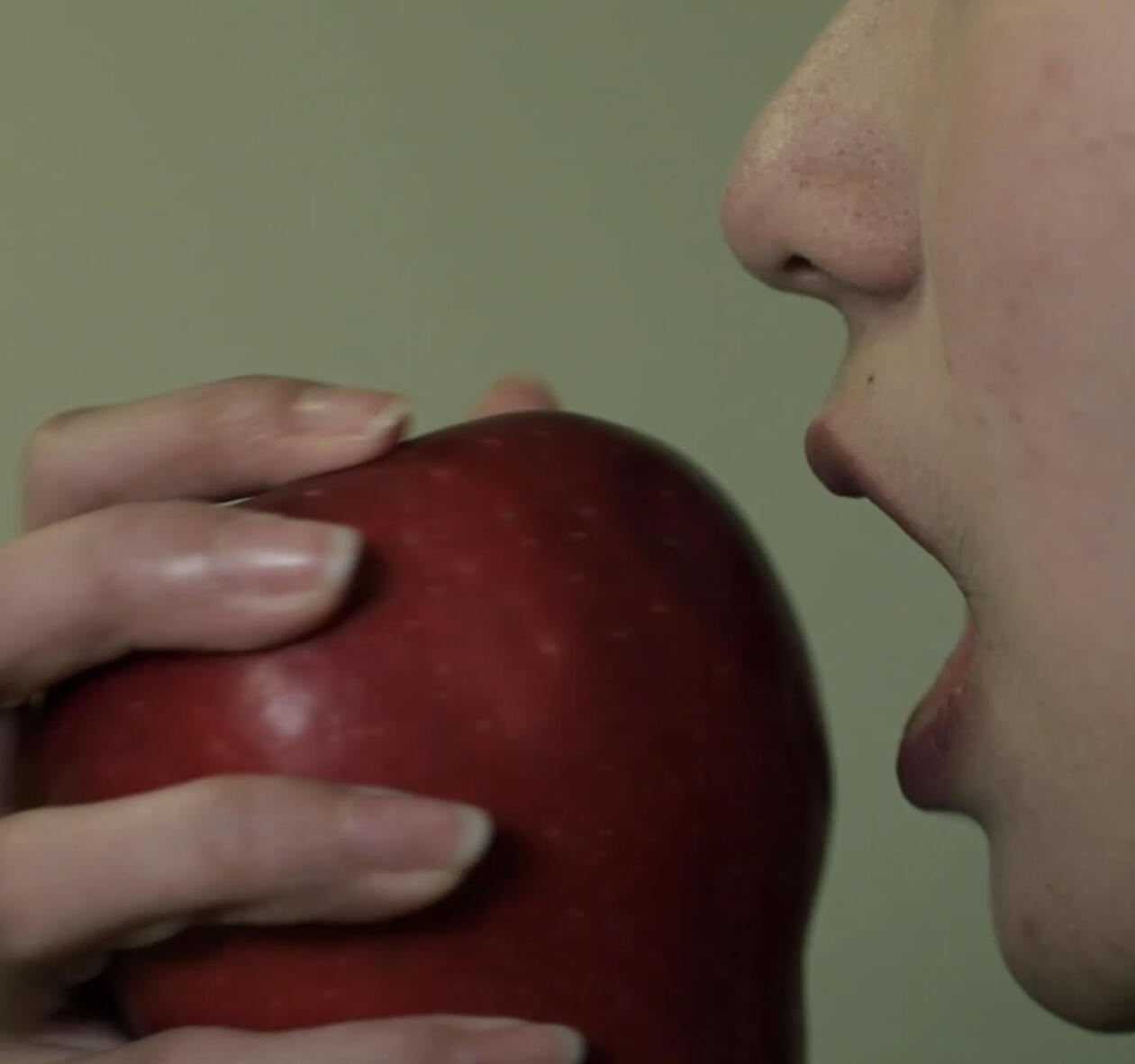 Called by the police for her missing husband's case, Apple recollects memories of her tragic marriage and her "deadly" obsession with fresh apples.
Director: Karoline Zhao
DP: Joy Wu
Something (Winner)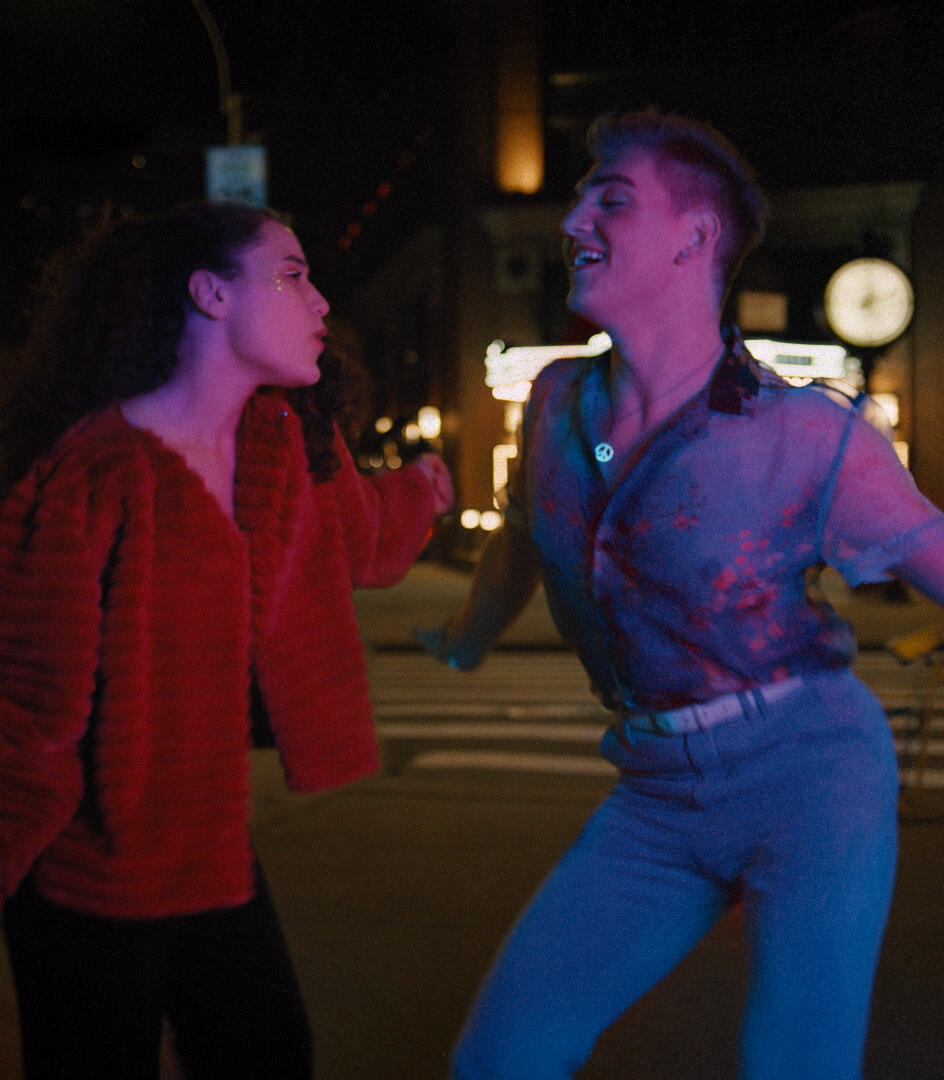 Lillimure's "Something" is a feel-good anthem about finding your place in the world and your own skin. The music video explores this same concept as Lilli finds herself disillusioned with the world and has to find her way back to herself.
Director: Manuela Muniz
@manumuniz (IG)
@manumniz (Twitter)
manumuniz.com
Fucking Lonely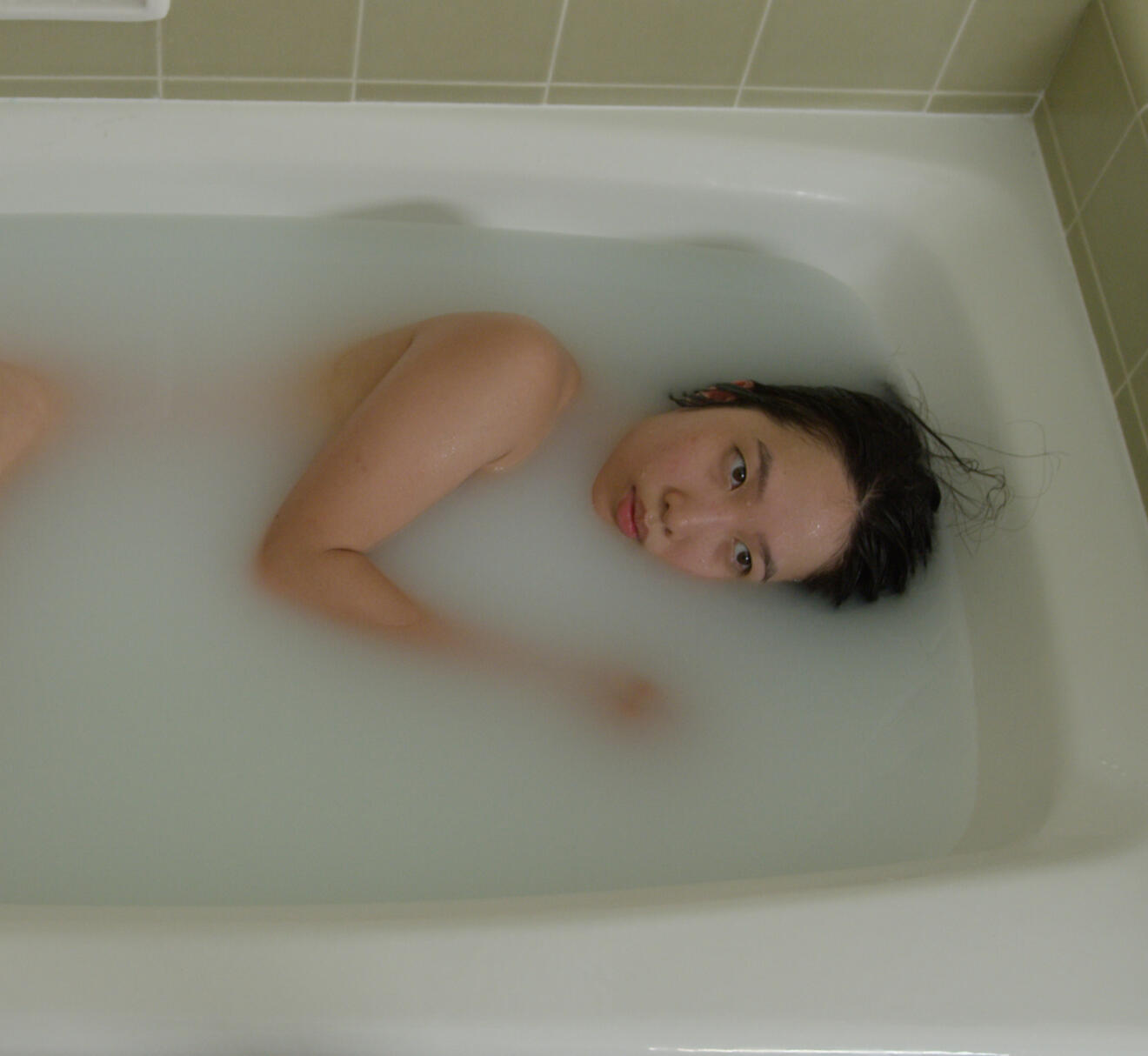 FUCKING LONELY is a music video made for Hong Kong-based singer-songwriter, Tang Yi.
Director: Kayla Arend
@film.by.kayla
A New World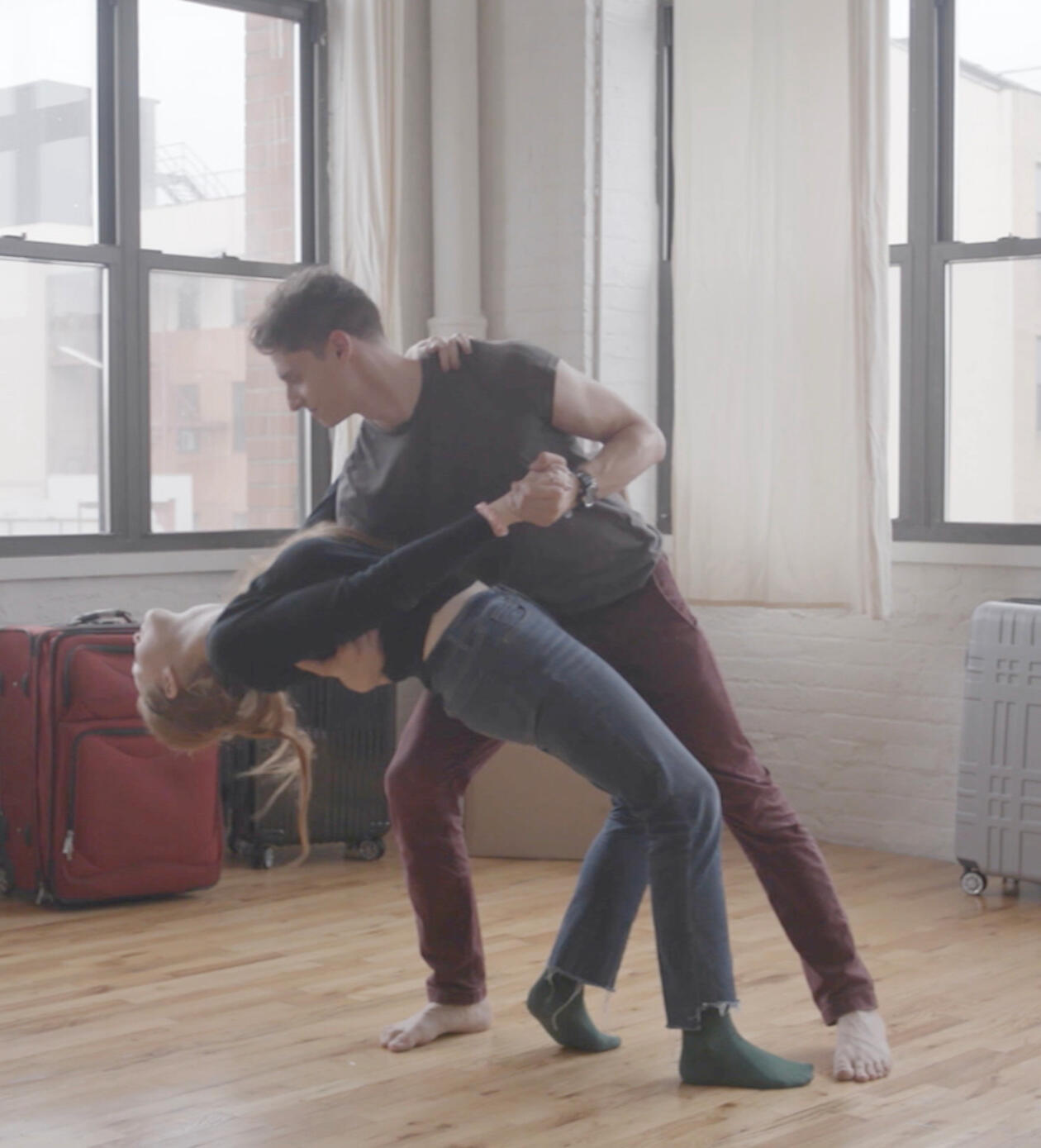 A first date leads to A New World.
Director: Caroline Cox
DP: Nikolai Karamyshev
@carolinecoxpics
Year of the Ox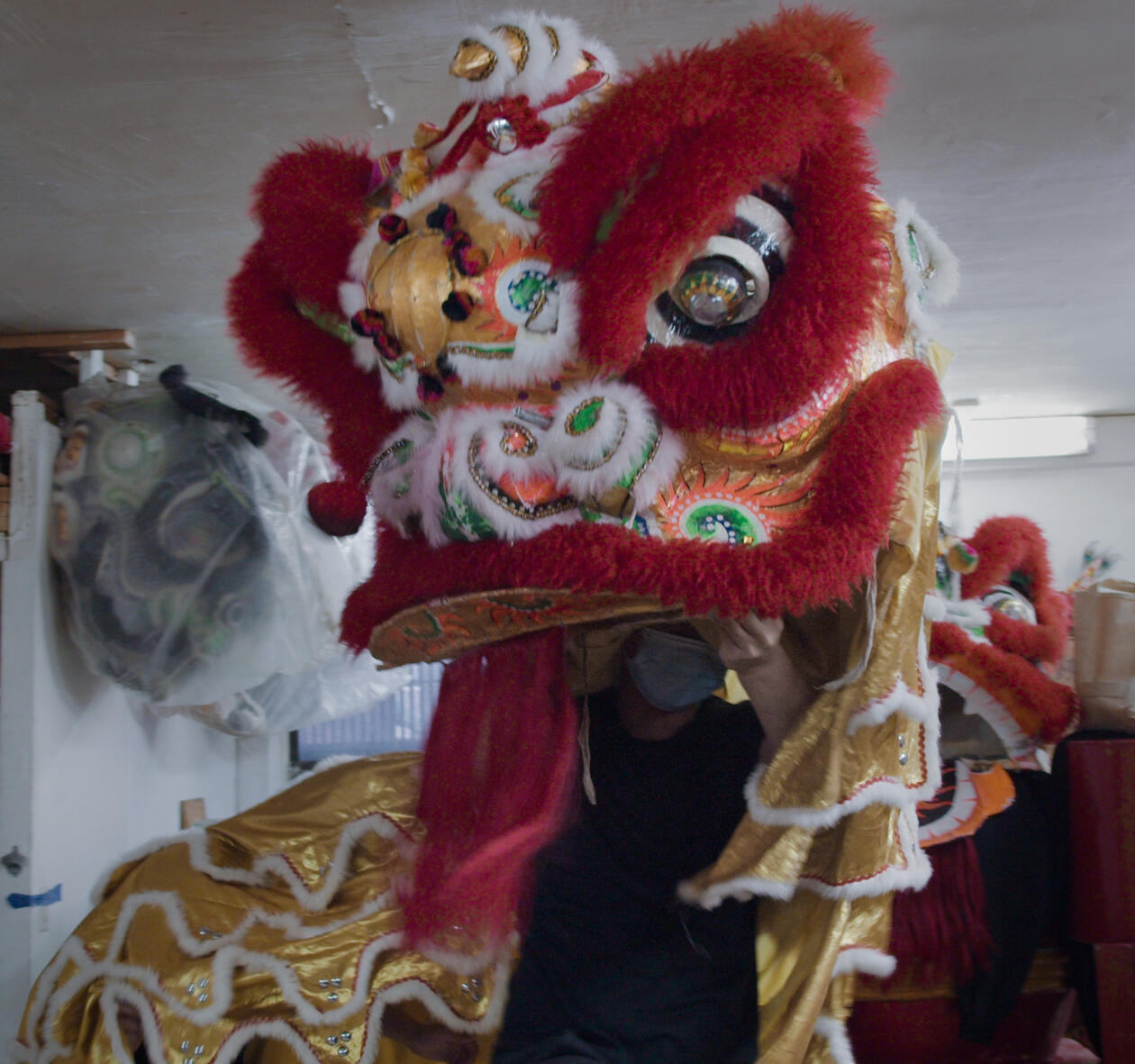 Chinatown's grassroots organizations and historic institutions reflect on the reinventions necessary to ensure the neighborhood's survival in the wake of the Coronavirus pandemic.
Directors: Carin Leong, Jacob Fertig
@krinjgy
krinjgy.com
@thismachinemedia
thismachinemedia.org
Andi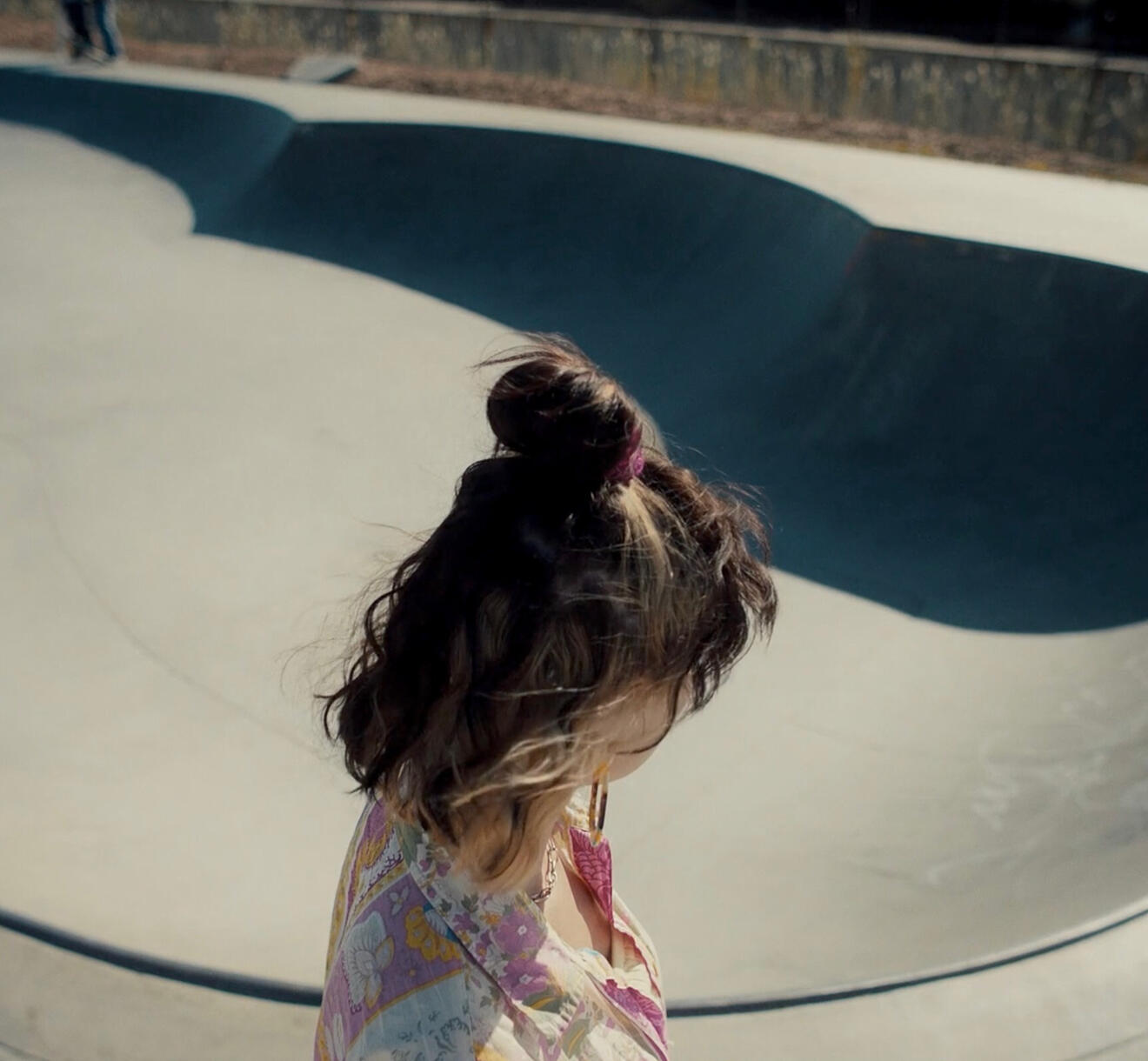 A Long Beach roller skater struggles to find self acceptance, and pays thanks to the skate community for giving her a family to guide her along the way.
Director: Julia Kupiec
@juliakupiec
juliakupiec.com
Zunzuncito (Winner)
Ten-year-old Mikey runs through the world, finding different ways to make trouble and different personas to embody through the streets of his Vedado home.
Director: Elle Rinaldi
@ellectricity
Borroso: A Blur (Winner)

A personal audiovisual exploration of my coping mechanisms as I tend to blind myself from my reality.
Director: Nicola Rios
@nicolariosram
Undergraduate Feature Screenplay
Leave Room For Jesus (Winner)
After her parents' split, a thirteen-year old girl moves with her mom to Seattle and attends a Catholic school where she endures a tidal wave of pre-pubescent confusion as she explores the complexities of sexuality, divorce, friendship, and most of all, Catholic guilt.
Writer: Olivia Capestany
@olivia.capestany
Richard and Monica
After her father's secret lover shows up to his funeral, an closeted teenager develops a friendship with him she must hide from her mother.
Writer: Camryn Garrett
@dancingofpens (Twitter)
Moth and the Tattooed Girl
In this dark romantic comedy Ava, a jaded tattoo artist, is forced to spend the week with her boyfriend's Jewish family following his unexpected death.
Writer: Aiden Kutcher
@aidenkutcher
Graduate Feature Screenplay
LIARS (Winner)
A tech entrepreneur sells her advanced lie detection technology to a politician accused of sexual misconduct, but soon discovers truth is more complicated than data.
Writer: Alicia Louzoun-Heisler
Heyday
An Australian socialite in the 1930s turns to art to rebuild her life after devastating betrayal and inadvertently ignites a movement that changes the world.
Writer: Julia Blauvelt
@blau_field
Winter Solstice
A Chinese assembly line worker from China must travel to New York when her 19 years old daughter, who has been studying overseas, is reported missing.
Writer: Yuan Yuan
@yuanznauy
theyuanyuan.com
Undergraduate Half-Hour Pilot
Tanglewood
In an affluent, secluded community, secrets devour its residents, especially the beloved Valentina Del Mar who recently returned home to inherit her late father's estate.
Writer: Sara Bartel
@sara_bartel_
Smooth Sailing
When his grandpa dies, Geoff inherits his houseboat and the crazy neighbors that come with it leading to an unexpected crew.
Writer: Emma Cotter
@emmcot (IG)
@everydaykinda (IG)
@emmcot (Twitter)
@emmcot (TikTok)
everydaykinda.com
linkedin.com/in/emma-c-00509099/
Normal, Illinois
The Gallagher family has just moved to Normal, Illinois, but 16 year old Greer quickly finds that the town is far from normal.
Writer: Jori Johnson
Growing (Winner)
Growing,' is a surreal Dramedy set in India that follows the awkward, and oftentimes tragic, coming-of-age of 16 year old Tara.
Writer: Mallika Juneja
Unholy (Winner)
A witch who was hanged in 1693 returns to Earth as a Catholic school girl, on a quest to secure 100 souls for the devil.
Writer: Annina Black
@anninablack
Ellen! From Illinois
Stay-at-home daughter, Ellen, leaves the nest for the first time in 30 years to chase her childhood dreams of being a New York City Rockette.
Writer: Morgan Parker
BEARDS
When Gabe wants a promotion, and Mickey wants her ex-boyfriend back,
they trade ""BFF"" for ""BF/GF"" - staging a fake relationship to break hearts and level up.
Writer: Erica Molfetto
@erica_molfetto
Now Introducing the
Blue Slate Award
The Blue Slate Award is given to a female and/or non-binary Director & DP duo for excellence in collaboration behind the camera!Winners receive a weekend rental of a Red Gemini 5k Camera Kit valued at $2000, plus mentorship and support through pre-production, production, and post-production from the Blue Slate team.
Pure (Winner)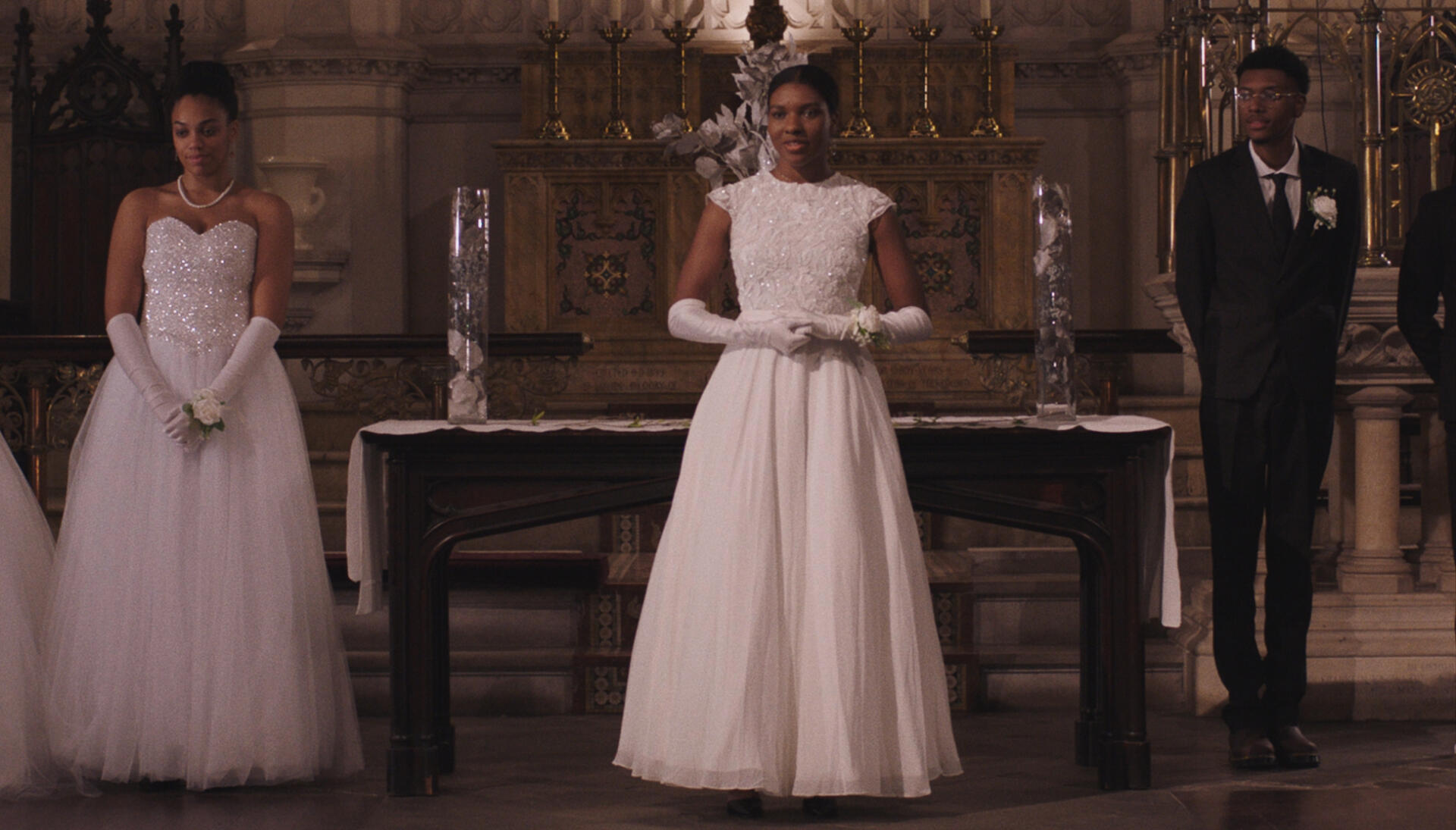 On the eve of her cotillion ball, a young Black girl grapples with her queer identity and questions her purity.
Director: Natalie Jasmine Harris
DP: Khalea Ross Robinson
@nataliearising (IG)
@filmxnatalie (Twitter)
nataliejharris.com
purethefilm.org
HONORABLE MENTIONS
---
Undergraduate Film
Don't Say Vagina!
When an act of liberation is seen as criminal, 12-year-old Monica is forced to stand trial for her summer camp misdeeds -- teaching her entire cabin how to masturbate.
Director: Marissa Ruben
DP: Avery Looser
Seeds
Desperate to salvage her less-than-remarkable 13th birthday, Georgia plots an escape to the crowded streets of Brooklyn with her little sister Cassie in tow.
Director: Denise Zhou
DP: Jenny Wang
Happy Ending
A reclusive Zamboni driver finds comfort in his rink, preferring the company of ice to people. When his shift is suddenly called off one day, he grapples with his newfound freedom by following a discarded coupon to an underground massage parlor.
Director: Mei Liu
Aloo
An immigrant mother must choose between bringing a traditional dish with pride to a potluck, or sacrifice her own culture to please her first-generation daughter.
Director: Priya Kiran
DP: Yasmin Gorenberg
Mercury Afrograde
On a crazy day during Mercury Retrograde, a family's deepest secrets are revealed forcing them to realize they are not the model African family.
Director: Blanche Akonchong
DP: Bettina Avila
Stigma, Style
Eleven-year-old Kerri is invited to spend an afternoon at her friend Jessica's house where she grows increasingly curious about Jessica's elder sister, Clara.
Director: Cheryl Wong
DP: Kristin Kouke
Crazy Bitch (Weona Loca)
An explosive teenager persuades her schoolmates to take up arms for a pacific student protest, but she goes too far.
Director: Irene Mercadal Albornoz
Roles
A series of vignettes from an alternate reality where gender roles are reversed. But can it ever really happen with the patriarchy still in place?
Director: Jamie Tao
Autophobia
A little girl has a conversation about her worst fears with the monster under her bed.
Director: Matilda Säll
Hidden Face
An exploration of identity told through a mask-changing dance.
Director: Jiaxin Ying
Finding Light
A girl searches for light as a darkness slowly consumes her.
Director: Katrina Villarreal
Intermission High
From the confines of their topsy-turvy home, twenty-year-old Alora dreams of something else, a distant, peaceful universe far from the antics of their five eccentric family members.
Director: Elle Rinaldi
DP: Ana Fangayen
Born
On the day Sawyer moves out of his childhood home, he witnesses vignettes of children at different stages of their life under the tutelage of their parents.
Director: Jenny He
Time Traveler
Music video for Matt Jaffe's song TIME TRAVELER. Shot over the summer of 2020, this video explores coping mechanisms for the isolation of quarantine.
Director & DP: Caroline Ratliff Wang
Safe Haven
On a rainy day in Poughquag, New York, the emotional complexities of many rescued farm animals are unveiled by the devoted community of humans that care for them, as they navigate the pain, and the love, that comes with animal rights work.
Director: Liv Pratt
Made Into Objects
Through the construction and handling of dolls, this archival documentary dissects the harmful confusion some make between object and objectification.
Director: Natalia Ferrara
Jumping Plane
An emotional portrait of a young flight attendant encountering a drastic turn of events during his morning routine.
Director: Juliette Ho
Camcorder
After finding an old camcorder in her closet, Alice continually records her camera-shy twin sister, but learns the hard way that some boundaries aren't meant to be crossed.
Director: Lucy Walkowiak
DP: Olive Ryan
Eulogy
An old woman reflects on her divorce while getting ready for an event.
Director: Elizabeth Winters
IN N OUT
A queer, who stays in a pure white world, enters his dream and feels comfortable doing whatever he enjoys under the "protection" of different colors.
Director: Ray Qian
INDUSTRY JUDGES
Ali Brown
Anne Harrison
Leah Holzer
Darian Lanzetta
Susan Margolin
Lawrence Mattis
Katy McAffrey
Denise Rottina
ALUMNI JUDGES
Gabriela Alcalde
Leticia Bianco
Symphony Blue
Natalia Bougadellis
Allison Cavanaugh
Natalie Cordero
Carolina Diz
Dylan Gee
Samantha Godfrey
Priya Khanolkar
Audrey Leach
Gabriella Moses
Nicole Quintero Ochoa
Emory Parker
Zoe Salicrup
Brittany H. Santiago
Dircelene Torres
Piera Van de Wiel
Heather Vaxer
Hannah Weddle
Denise Zhou
FACULTY JUDGES
Zoya Baker
John Canemaker
Janet Grillo
Dean Lennert
Phil McNagny
Mary-Grace O'Shea
Susan Sandler
Harry Winer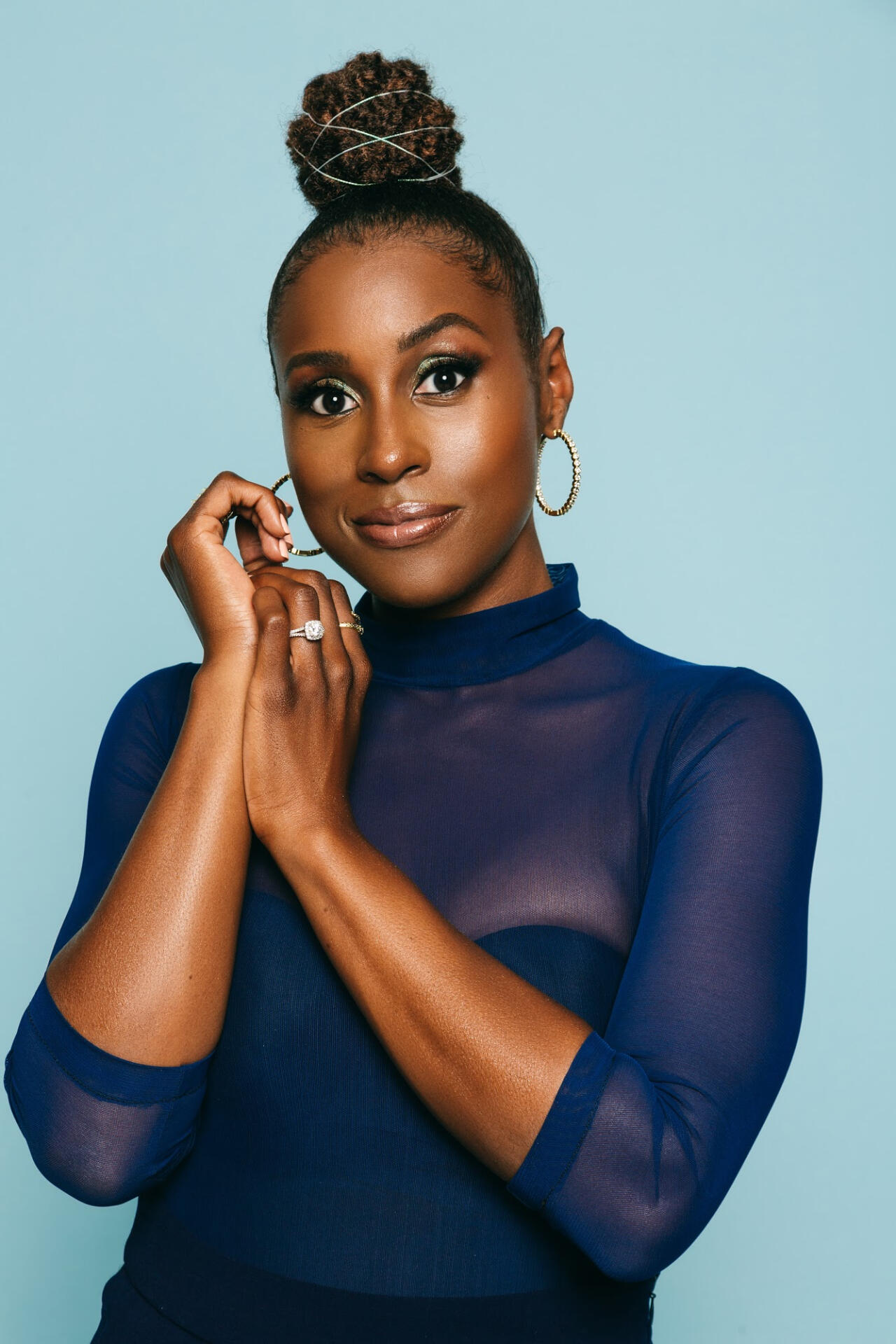 FRIDAY, APRIL 2 • 8PM ET
---
MASTERCLASS
with Fusion's WOMAN OF THE YEAR
ISSA RAE
Creator & Star, Insecure
Moderated by journalist Lovia Gyarkye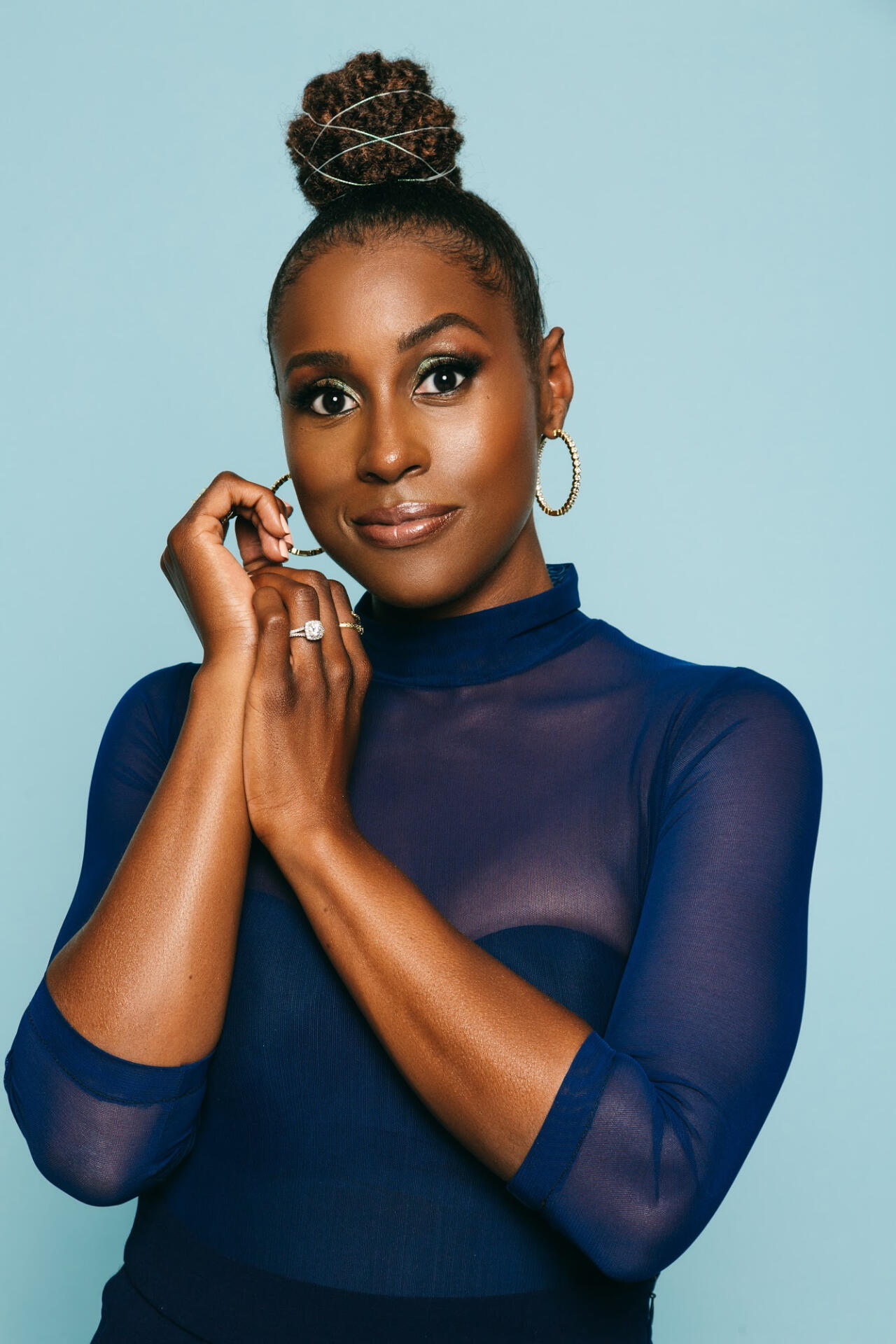 ISSA RAE
---
With her own unique flare and infectious sense of humor, Rae first garnered attention for her award-winning web series and the accompanying New York Times best-seller, "The Misadventures of Awkward Black Girl." She created and stars in the hit HBO show, Insecure, for which she has received multiple Emmy® and Golden Globe® nominations. Rae made her film debut in the acclaimed drama, "The Hate U Give." In 2020, she starred in Netflix's "The Lovebirds," a romantic comedy and the HBO political-satire drama, "Coastal Elites."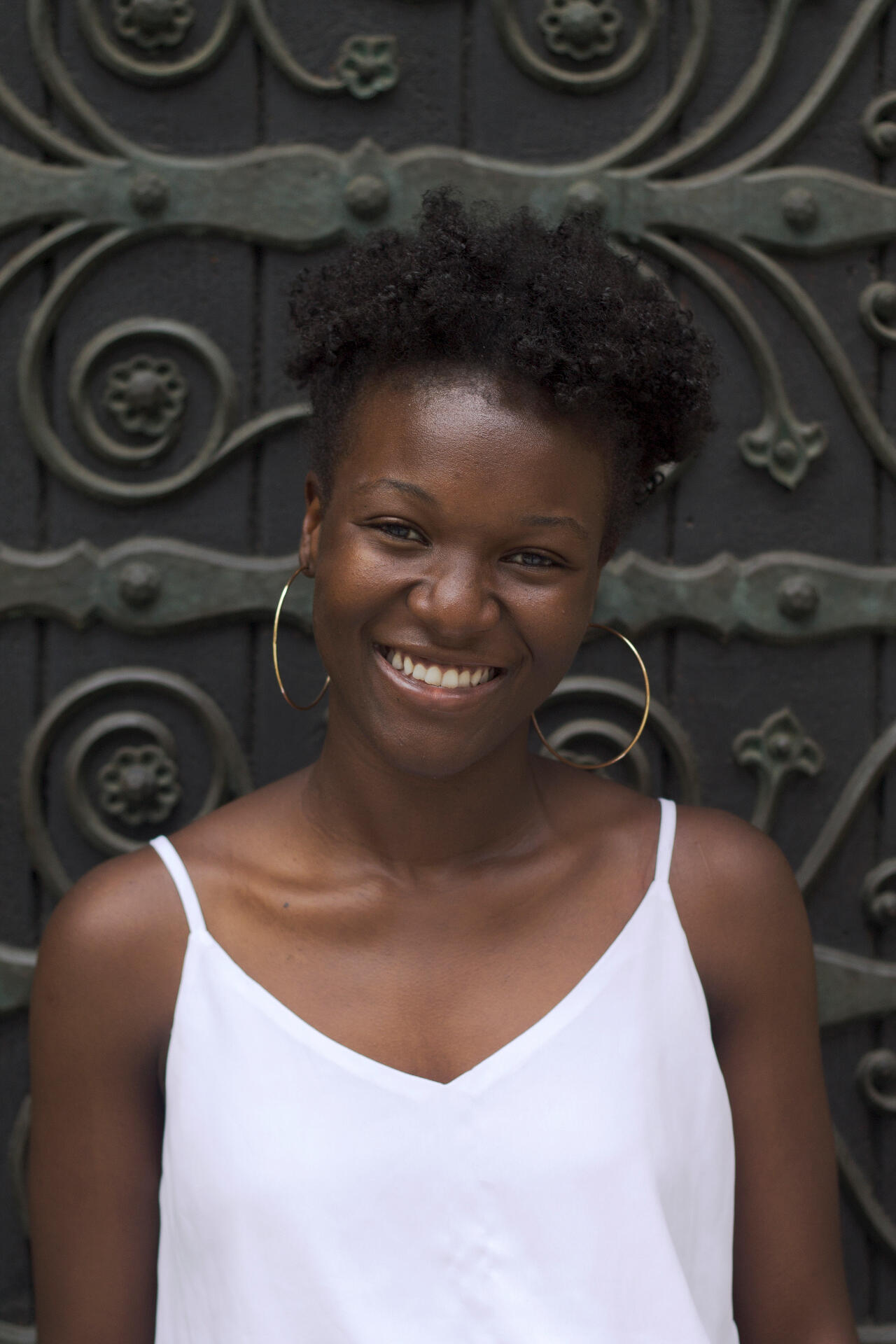 Event moderated by
LOVIA GYARKYE
---
Lovia Gyarkye is a writer based in New York. Her work has been published in The New York Times, The Atlantic, Vogue and The Nation. She was born in Ghana and is from New York's best borough — The Bronx.
SATURDAY, APRIL 3 • 4PM ET
---
Brown Girls Doc Mafia
PANEL
with Founder IYABO BOYD,
plus Emily Cohen Ibañez, Toni Kamau, & Ashley O'Shay
Event co-sponsored by FOCUS Film Festival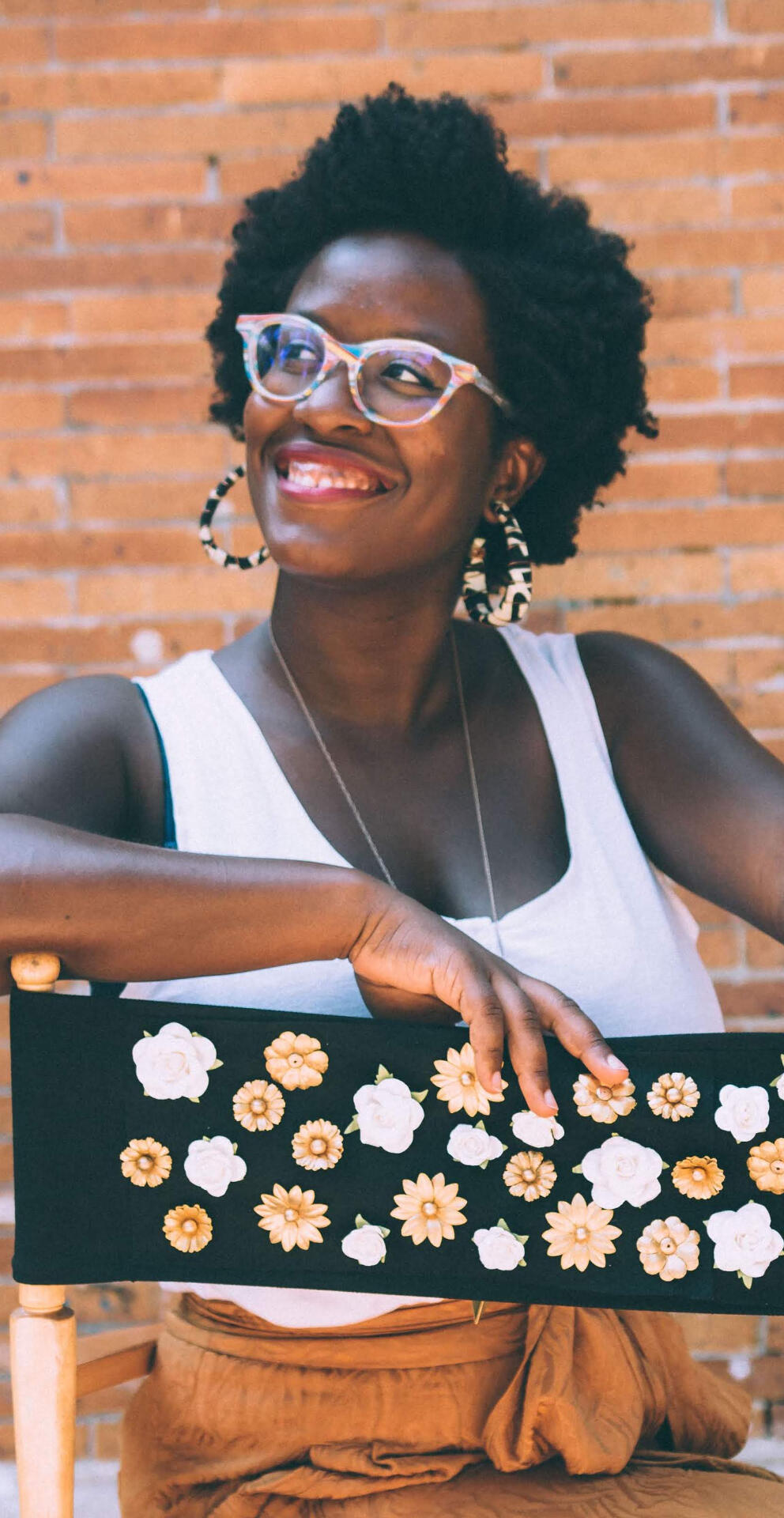 IYABO BOYD
---
Iyabo Boyd is a writer, director, and producer that strives to tell stories from under-explored perspectives, and to reflect the dynamic humanity of women and people of color. Her short ME TIME, a black feminist comedy about self care and masturbation, played over 25 festivals including Blackstar, Rooftop Films, and Miami Shorts Fest, and won 9 awards including Best Director at the Atlanta Comedy Film Festival. Her feature screenplay, KAYLA & EDDIE EN FRANÇAIS, a collaboration with her dad, is about an estranged Black father and daughter reconnecting in Paris. For this project, Iyabo was a fellow in the Sundance Film Festival's Talent Forum, the Sundance Film Institute's Screenwriting Intensive, IFP's No Borders Project Forum, and was awarded a SFFILM Rainin Screenwriting Grant.Iyabo is also the founder of Brown Girls Doc Mafia, a collective for women filmmakers of color, which has 4,500 members globally. Iyabo was a Ford Foundation JustFilms Fellow, and is a recipient of DocNYC's New Leader award. Iyabo was a founding team member and later a Co-Director of NYU's Fusion Film Festival. She graduated from NYU's Tisch School of the Arts for film, and currently resides in the Bronx, NY.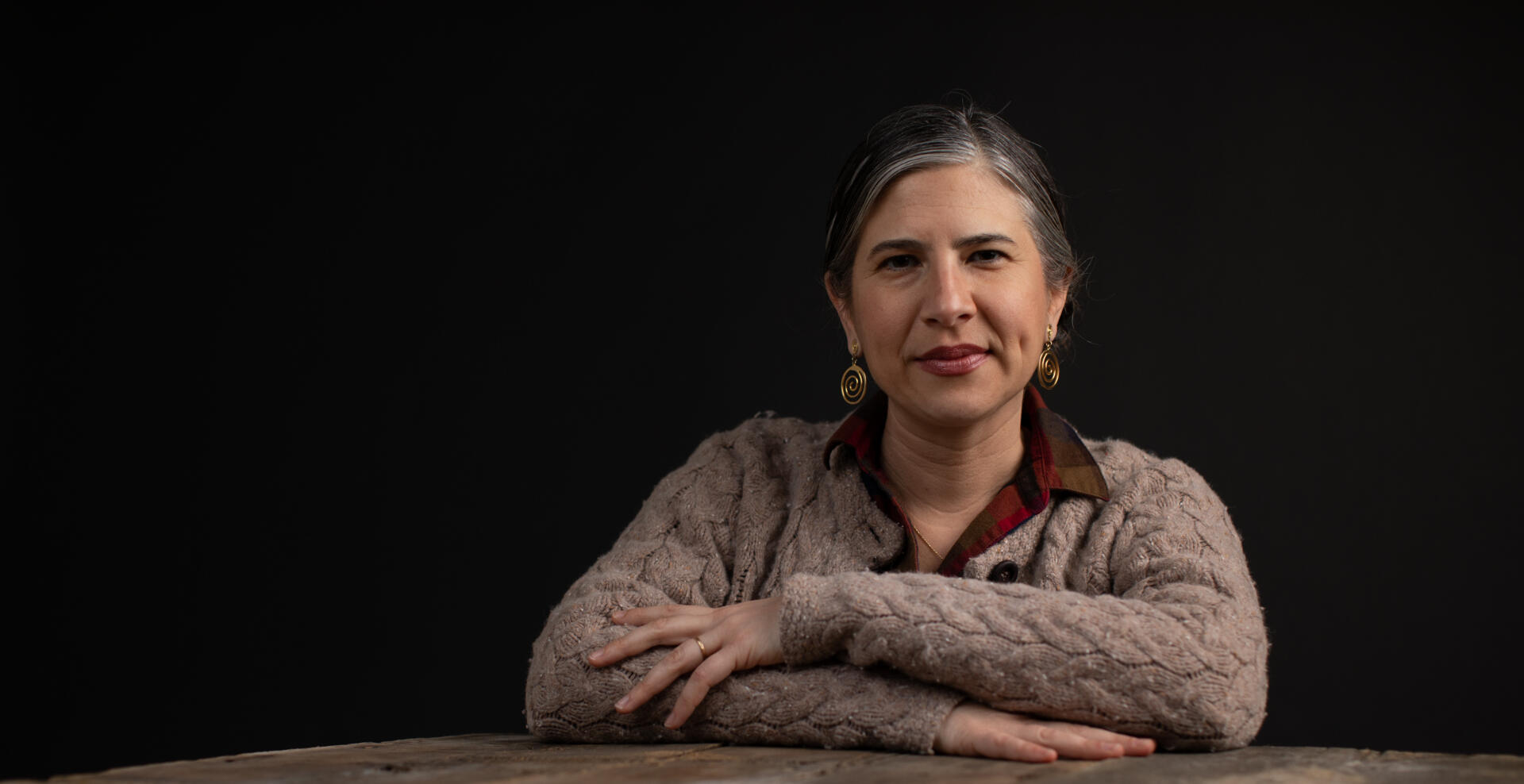 EMILY COHEN IBAÑEZ
---
Emily Cohen Ibañez (producer/director/cinematographer/writer) is a Latinx filmmaker with Colombian and Syrian Jewish heritage. She earned her doctorate in Anthropology (2011) with a certificate in Culture and Media at New York University. Her film work pairs lyricism with social activism, advocating for labor, environmental, and health justice. Her directorial feature documentary debut, FRUITS OF LABOR will be having its World Premiere at SXSW 2021. Emily was a Fulbright Scholar in 2007-2008 based in Colombia, South America; she screened her film Bodies at War in 22 rural Colombian municipalities affected by landmines in partnership with the Colombian Campaign Against Landmines. Emily regularly makes commissioned short films for venues like The Guardian, The Intercept, and Independent Lens. She also contributes cinematography to independent films including Bronx Obama (2014) directed by Ryan Murdock which won a "Best in Fest" award at AFI Docs. She is recipient of multiple fellowships and grants including JustFilms Ford Foundation, Firelight Doc Lab, 4th World Indigenous Media Lab, and Field of Vision amongst others.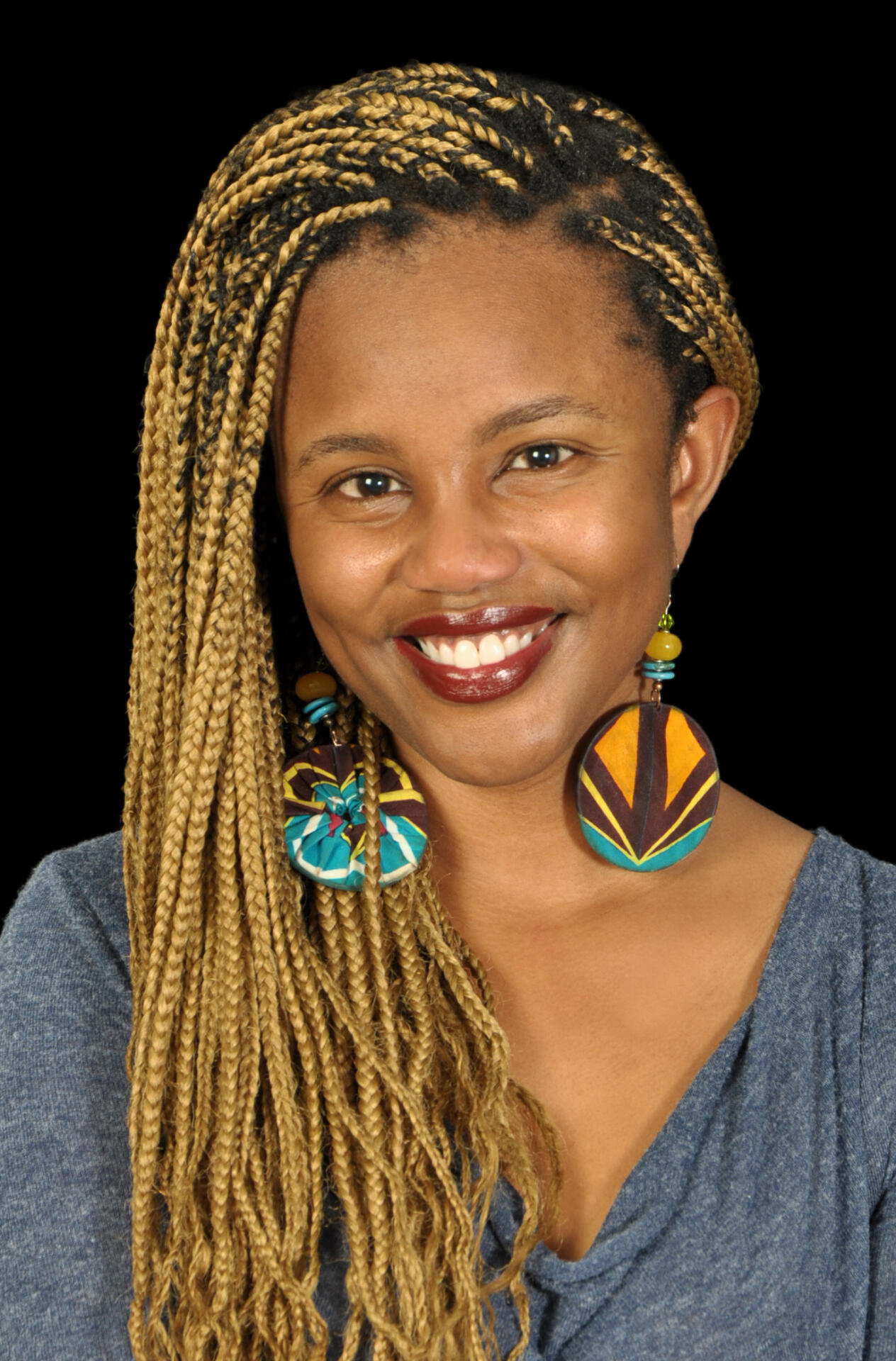 TONI KAMAU
---
Toni Kamau is the youngest female African documentary producer to be invited as a member of the Academy for Motion Pictures Arts and Sciences: Documentary Branch. As an award winning producer, writer and founder of We Are Not the Machine, a Nairobi-based production company, she tells stories of outsiders, rebels and change makers. Her past credits include half-hour documentaries for Al Jazeera, MTV Europe and BBC Africa.The Sundance Special Jury prize winner and POV co-production "Softie", produced by Toni and directed by Sam Soko, premiered at Sundance in 2020 in the World Cinema Documentary Feature Competition, was selected as the opening night film at Hot Docs 2020, won the Oscar qualifying best African Documentary award at Durban Film Festival and the Documentary Silver Prize at El Gouna Film festival. "I am Samuel", a feature produced by Toni and directed by 2019 Rory Peck winner Pete Murimi recently had its world premiere at the 2020 edition of Hot Docs and its European premiere at BFI London Film Festival. Toni is currently in production on a feature documentary about home and belonging and in development on a couple of documentary series and standalone shorts.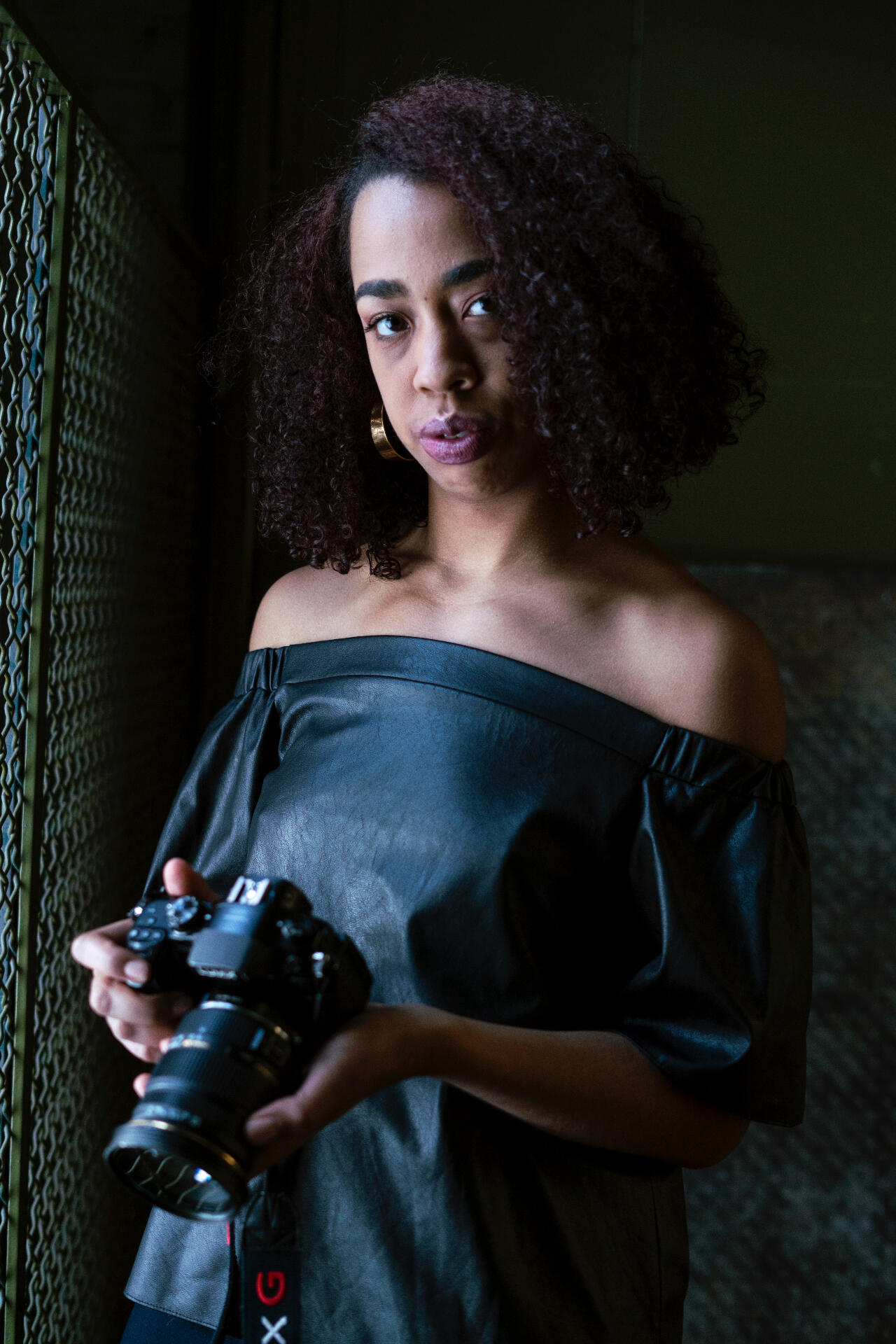 ASHLEY O'SHAY
---
Ashley O'Shay is a DP and documentarian based in Chicago, IL, whose work focuses on illuminating marginalized voices. She has produced work for national brands, including Lifetime, Nike, KQED, and Dr. Martens. She filmed the final episode of Dr. Martens' "Tough As You" series, starring the band Phony Ppl, accruing over 65K views on social and web. In 2019, she co-produced the Chicago episode of KQED's award-winning series "If Cities Could Dance," which became one of their most viewed episodes to date. Her work also appeared in the critically-acclaimed Lifetime docuseries Surviving R. Kelly. Most recently, she premiered her debut feature, Unapologetic, a deep look into the Movement for Black Lives in Chicago, told through the experiences of two young, Black queer women. The film premiered at the 2020 BlackStar Film Festival, and was shortlisted for the International Documentary Association Awards.
RSVP to receive the password for the VIMEO SHOWCASE
and screen all finalist films on your own time!Showcase open to the NYU community only
Audience Choice Award
Be your own judge!
Vote for your favorite Finalist Film with the Google Form below
Log in with your NYU email